Hilary Duff Badly Tries to Give Birth Early by Eating Special Salad
AceShowbiz –
Hilary Duff is undoubtedly desperate to shake off her second pregnancy. The former "Lizzie McGuire" star, who is expecting her first child with boyfriend Matthew Koma, has even taken a special measure to induce her labor.
In a recent Instagram Story post, the 31-year-old actress and singer revealed that she is eating a special salad from Caioti Pizza that is believed to be useful in helping pregnant women to have contractions. "This salad is supposed to make you go into labor…[email protected]_pizza don't let me down," she pleaded on top of a picture of the mixed green.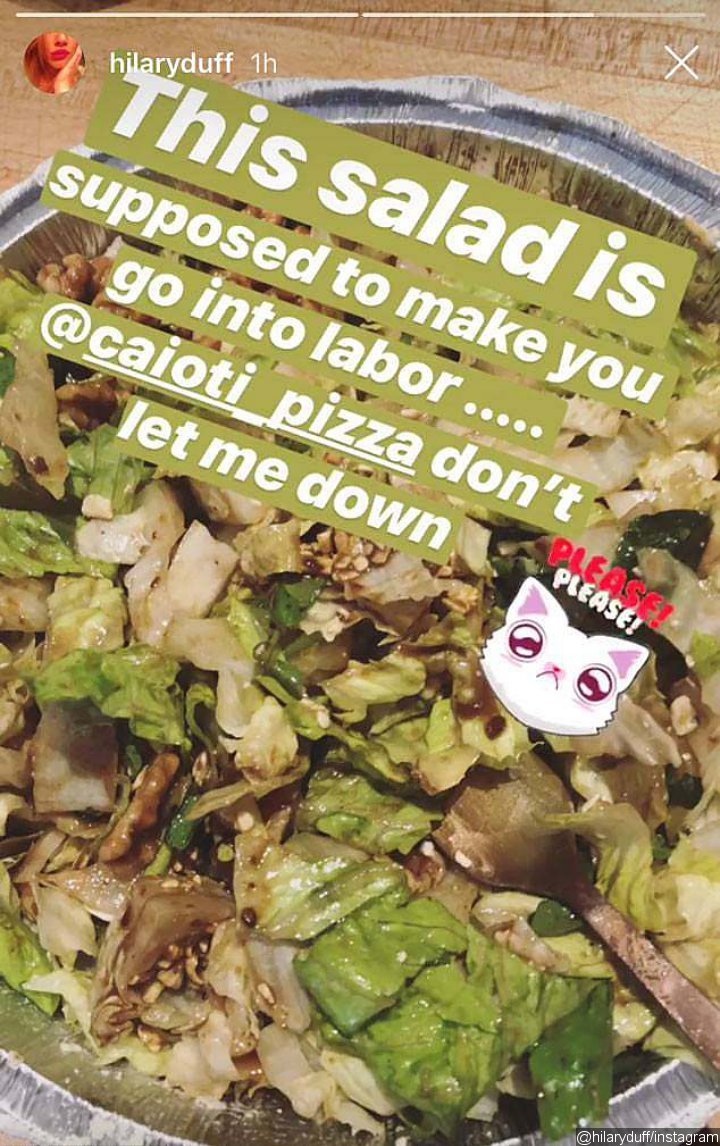 An employee at Caioti Pizza has since backed Hilary on the labor theory. "We do have a salad that supposedly makes people go into labor," the employee told E! News. "They say it's in the dressing, which is just a balsamic and there are special herbs that make women have contractions and go into labor. None of the servers know what exactly is in the 'special herbs' mix, only the kitchen knows."
Confirming that The Salad is "what Caioti Pizza is known for," the employee further explained, "There is a whole baby board on the wall and there are at least 15-20 pregnant women a day who come in to order the salad. The ingredients in The Salad are romaine, water cress, Gorgonzola and walnuts with balsamic dressing and the special herbs. It costs $13.95 for a full and $10.95 for a half."
Hilary has previously confessed to be ready for her pregnancy to be over. Back in September, the ex-wife of Mike Comrie opened up to People Magazine about the fact, stating, "I am a little over it at this point where I am like, 'Cool, I'm ready, when is it happening?' " She also admitted that having gone through the birth of 6-year-old son Luca Cruz, she was not as easily worried on every little ache and pain. "I am not on Google right away like I was the first time around," she said. "I know what is going on."
Source: Read Full Article