Everybody is making such a big deal about Jesse Williams' full-frontal leak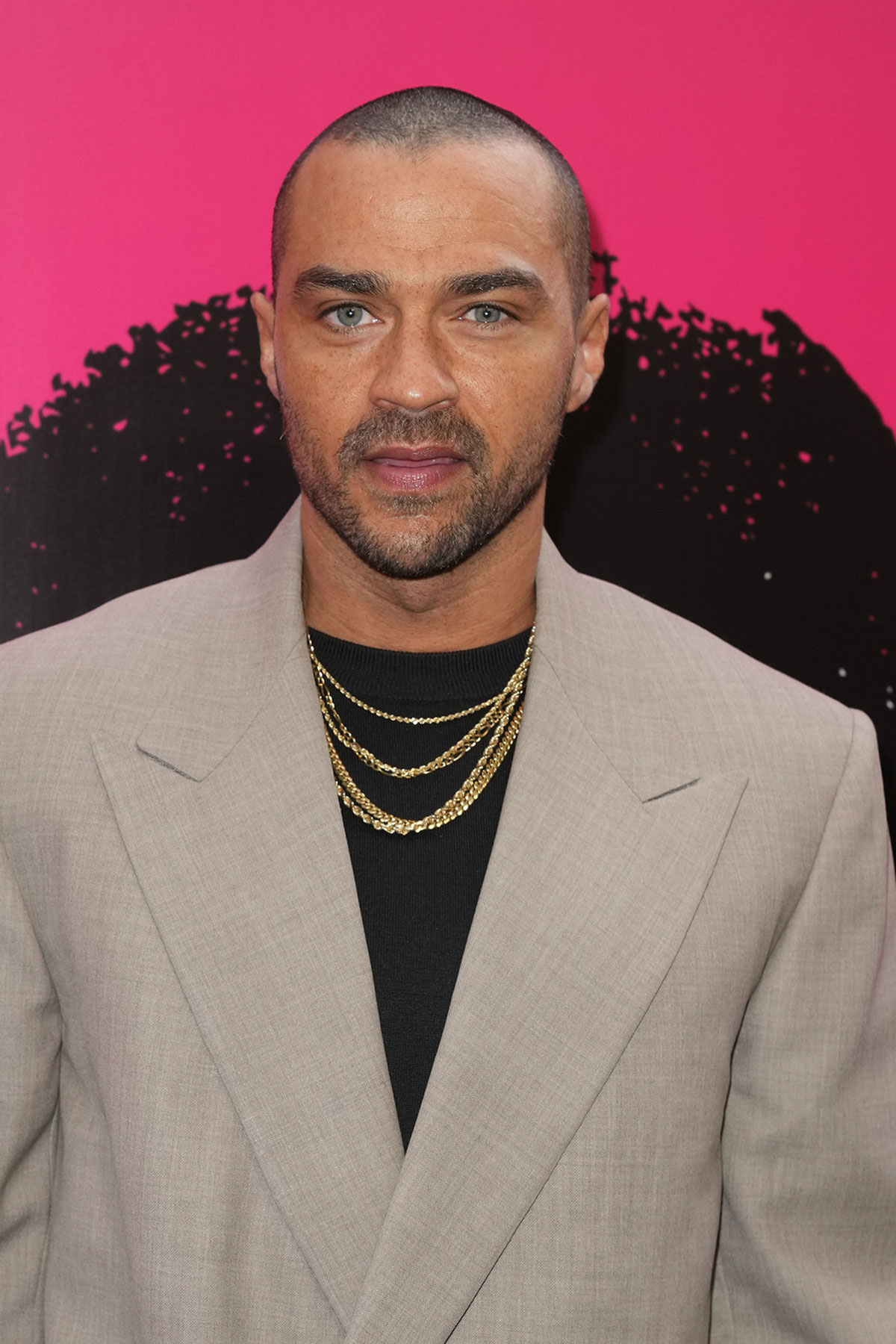 Jesse Williams is currently on Broadway as the lead in Take Me Out. The show was supposed to begin its run in 2020, but it was postponed due to covid and finally opened in late March. Much has been made of the fact that there is a full-frontal nude (locker room shower) scene in the show. A few things happened around the same time on Monday night: Jesse appeared on Watch What Happens Live and talked about the nude scene, Jesse was nominated for a Tony award for his role in Take Me Out, and Jesse's "Williams" leaked online in surreptitiously recorded photos and video.
On Monday night, around the same time Jesse Williams was nominated for a Tony for his performance in Broadway's Take Me Out, leaked nudes of him performing in the show went viral on Twitter.

In the revival of the 2002 play, the former Grey's Anatomy star plays Darren Lemming, a gay baseball player who comes out at the height of his career. The show includes a shower scene, in which Williams and another actor appear fully nude. According to CNN, Second Stage's Hayes Theater requires audience members to lock their phones into pouches for the duration of the show "out of respect and support for our actors and in order to create a phone-free space" — meaning that whoever leaked the images presumably violated that policy.

While Williams has not yet commented on the leak, which appears to have occurred without his consent, he spoke on Watch What Happens Live earlier on Monday about the nude scenes. "Everybody makes such a big deal," he told host Andy Cohen. "It's a body. Once you see it, you realize it's whatever." Williams had previously told "Page Six" that he was at first "terrified" to appear nude in his stage debut: "But then I noted that that was what I asked God for. I asked to be terrified. I asked to do something that was scary and challenging and made me earn it and made me feel alive and not comfortable."
[From The Cut]
It sucks that this was leaked without consent. From the description, it sounds like a couple of the guys were nude and I'm sure they feel violated, even if the comments were positive. Second Stage's Hayes Theater requires the audience to put their phones in locked pouches before the show, but clearly someone didn't comply or like, brought their work phone. (The theater is working to get the posts removed and hiring more staff for the cell phone policy). That said, appearing nude in live theater is a risk because unfortunately those images often leak. It happened to Daniel Radcliffe, Emilia Clarke, Audra McDonald/Michael Shannon, and probably others. Jesse is pretty modest on WWHL, but some of what he said about the nude scene before the leak can certainly be applied to the aftermath. It's a body, whatever, yes, but everyone is making SUCH a big deal. The internet's collective thirst is both inappropriate (unfair comments about his ex-wife being hung up on him and thanking the photographer) and amusing (the memes).
One of my friends asked if it was an intentional leak and the conspiracy theorist in me considered for a moment whether it might have something to do with his ongoing custody/support dispute with his ex. But no, I think this has happened enough times before with other actors to show that it was just a perv with prurient interests. Jesse will be okay: he was nominated for a Tony and everyone is complimenting his D. One thing that only occurred to me today since reading all the fuss about it — how awkward must it be for Grey's Anatomy costars to sit there in the audience while his dong is swinging around above their heads? He said on WWHL that Ellen Pompeo and Debbie Allen attended, and according to Deux Moi Kevin McKidd did too. He and Ellen used to vacation together with their families and she's probably the least awkward, but Debbie plays his mom! And I'm just imagining Owen Hunt awkwardly looking away. Because you avert your eyes when confronted with a coworker's D, right? Omg has Sarah Drew gone yet? Jesse and Sarah used to have pretty steamy sex scenes, so it would be real weird to see it IRL after all that. Also, poor Patrick J. Adams, his costars are always dominating the headlines.
— WWHL (@BravoWWHL) May 10, 2022
— . (@thebrattyvirgo) May 9, 2022
https://www.instagram.com/p/CdO9iAbuVAw/
Photos credit: Avalon.red, Instar and via Instagram
Source: Read Full Article