Eddie Murphy Revealed Hilarious 'Chappelle's Show' Sketch Was 'Totally, Absolutely Accurate'
Dave Chappelle's early 2000s Comedy Central hit Chappelle's Show was popular with audiences because it was absurdly funny. But years after Chappelle left the show behind, Eddie Murphy revealed one sidesplitting sketch was actually hysterically on the mark. Which skit did he say was "totally, absolutely accurate" and as hilarious as portrayed?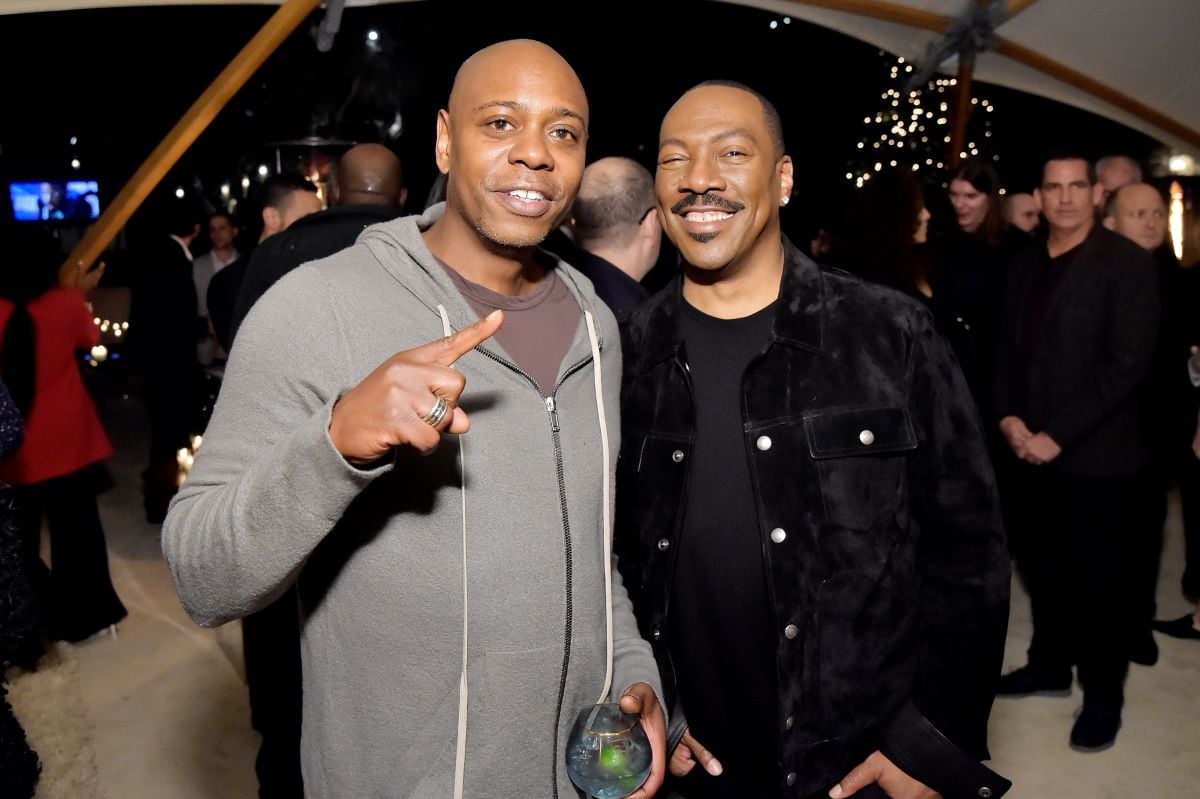 'Chappelle's Show' didn't shy away from depicting famous people
Dave Chappelle created Chappelle's Show as a sketch comedy variety show of sorts. He took on everything from pop culture to race, and he portrayed quite a few famous faces along the way. From Rick James to Lil' John, his representations of other icons were riotous – and the sketches are still favorites with fans.
During interviews with James for another popular skit in which Chappelle depicted him, Chappelle apparently learned of a story involving a different huge music star he thought he'd like to tell on the show.
In the resulting sketch, he played late music legend Prince and captured a very funny story that Murphy later confirmed to be true.
Eddie Murphy claimed 'Charlie Murphy's True Hollywood Stories – Prince' sketch is truthful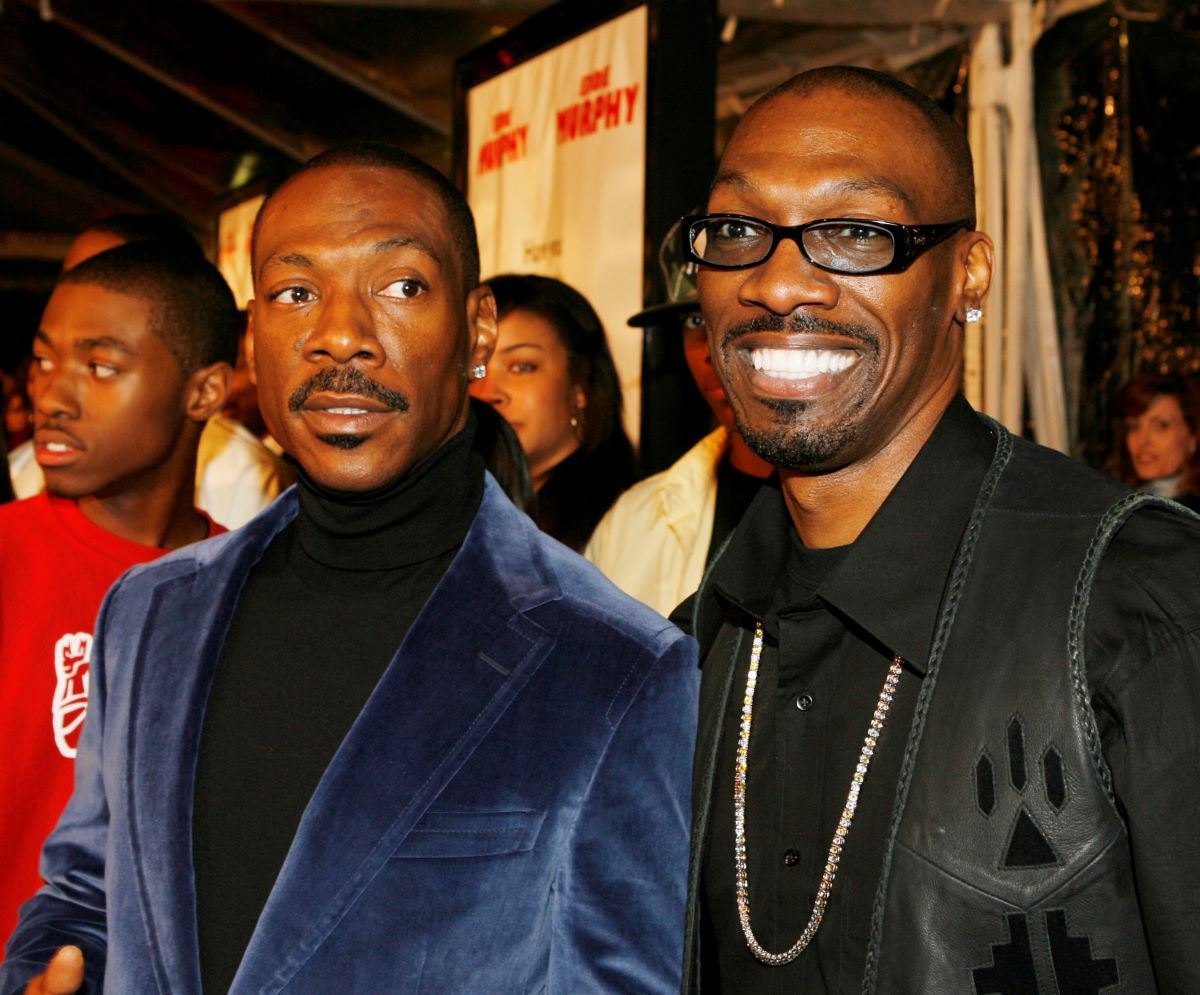 The true story is narrated by Murphy's late brother, Charlie, who Chappelle frequently featured on Chappelle's Show. The story details how Prince and the Revolution — his band — defeated the Murphy brothers and friends in a game of basketball. "I dare you to challenge Prince to a game of ball one-on-one. Challenge him!" an excited Charlie Murphy said at the end of the skit.
Eddie Murphy told Jimmy Fallon that the story told in "Charlie Murphy's True Hollywood Stories – Prince" was "totally, absolutely accurate." It happened in the '80s and he admitted he was skeptical at first when Prince asked if he and his entourage wanted to play basketball.
Apparently, they had all just left a club and were not well-dressed for sports. Still, when Prince asked, Charlie Murphy supposedly announced the game would be "shirts versus blouses" based on their attire.
When Fallon asked Murphy who won the game, he answered with explicit emphasis that "blouses won." He blamed his team's loss on the fact that their best basketball player was wearing a pair of Prince's sneakers that were too small for him.
Donnell Rawlings of 'Chappelle's Show' claimed Prince loved the skit about him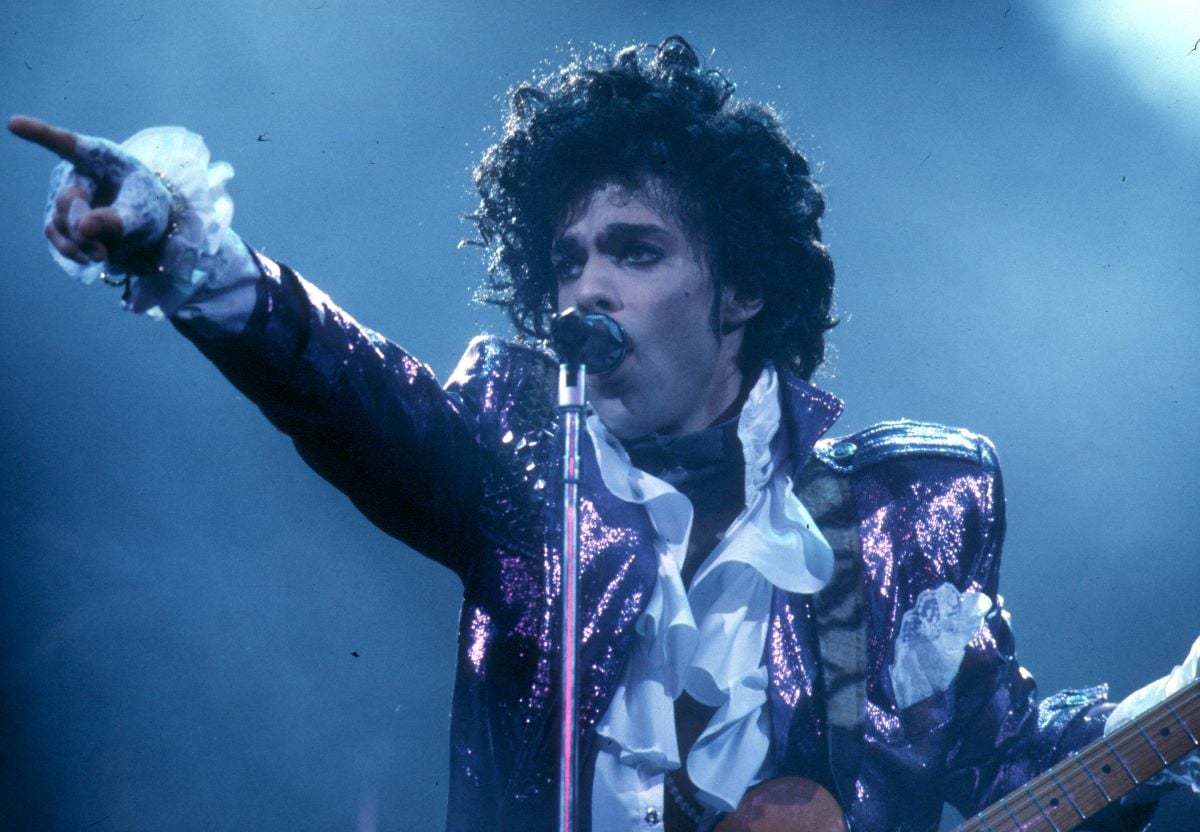 Chappelle's Show supporting cast member Donnell Rawlings previously told The Hollywood Reporter that Prince also thought the sketch was "hilarious." He said it seemed to help forge a friendship between Chappelle and the late pop star.
According to him, Chappelle asked Prince to participate in creating the sketch, but the late icon declined in his signature style. Specifically, Rawlings remembers Prince responding, "Yeah, nah."
But he noted the sketch was so "groundbreaking" — even without Prince in it — that people would confuse Chappelle for Prince. He elaborated, "Prince is much larger than a sketch, but just showing what Chappelle's Show did for the art form."
Dave Chappelle's stand-up special 'The Closer' premieres on Netflix on Oct. 5
Chappelle's sixth and final Netflix stand-up premieres on Oct. 5. It's called "The Closer" and Netflix currently features the following description: "As he closes out his slate of comedy specials, Dave takes the stage to try and set the record straight — and get a few things off his chest."
Notably, Chappelle's 2019 special "Sticks & Stones" earned three Emmys out of six nominations in at the 2020 Emmy Awards.
Source: Read Full Article