Duchess Kate wore her favorite 1980s cosplay for International Women's Day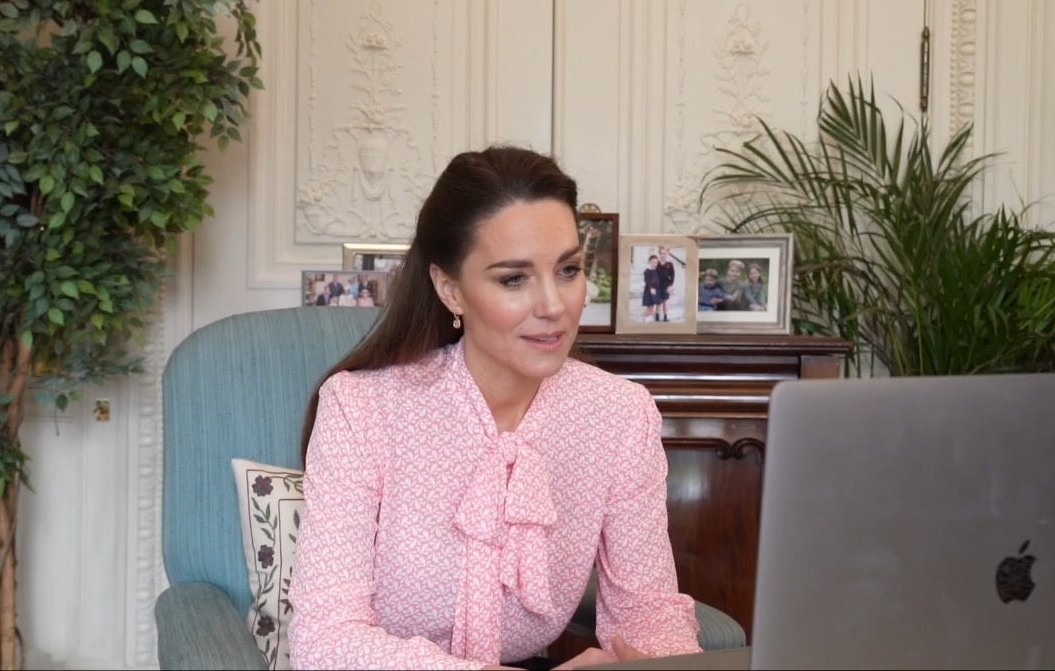 The Duchess of Cambridge did more than just step out for an orchestrated photo-op outside of Kensington Palace yesterday. KP also released a video of Kate speaking to Jasmine Harrison, "the youngest woman to solo row the Atlantic." I'm including the video below. Kate wore new stuff: a $80 pussybow blouse from Boden and £85 earrings from Missoma. The earring brand is being called a "favorite of Meghan's," so copyKate strikes again or something. I don't even think this is really Kate copying Meghan sartorially – this is Kate's regular old 1980s-secretary cosplay. Chica loves a dated pussybow look. Now, the fact that Kate spoke to an outstanding woman in celebration of International Women's Day? That's Meghan-esque.
It's interesting, isn't it? The fact that Kensington Palace dropped this video on International Women's Day, the day after Meghan and Harry's interview dropped? I'll admit that I didn't even see anything about it yesterday, so it's not like it even made some huge impact. Kate is being dragged on Kensington Royal's Twitter, but even that seems rather muted compared to everything else. But Kensington Palace absolutely felt like it was the right thing to do to project a "business as usual" attitude for Kate specifically. William, on the other hand, is still in the wind.
As for whether Kate will ever address Meghan's correction of the "crying at a bridesmaid's fitting" story and who actually cried… yeah, no. Kate will never address it directly. Kensington Palace and Carole Middleton will absolutely leak some sh-t and they'll still frame Kate as Meghan's "victim" somehow. They've already started.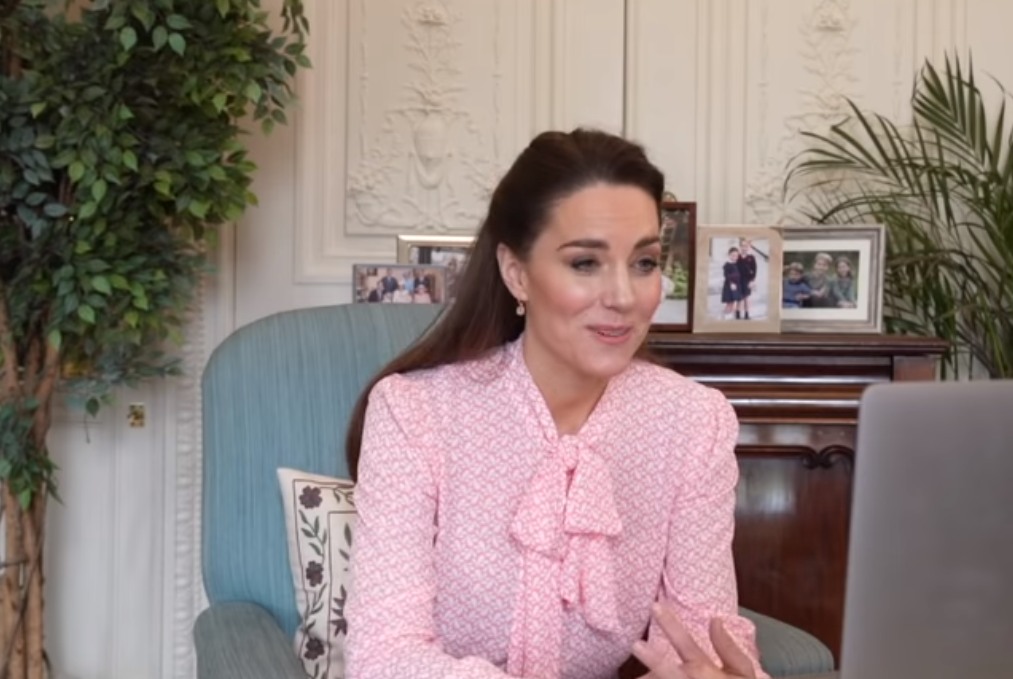 Screencaps courtesy of Kensington Palace.
Source: Read Full Article