Drake Drops 'Jumbotron S***' Poppin' Vid Amid 21 Savage Clubhouse Argument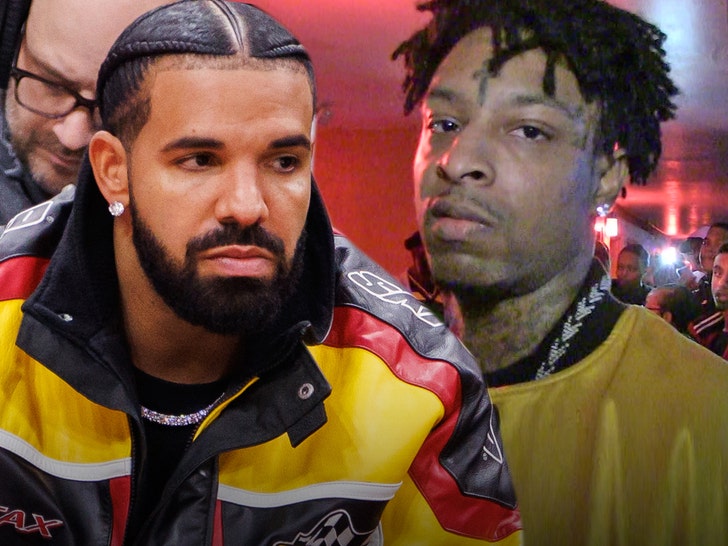 Drake and 21 Savage clearly aren't on the same page promoting their "Her Loss" album to start the new year.
The OVO rapper released the video for one of his solo songs from the album, "Jumbotron S**t Poppin," just hours after 21 got into a ridiculously heated argument on Clubhouse … one that would surprise no one if it spawned an investigation!!!
Per his usual video treatments, director Tristan C-M splices clips of Drake hanging out with his famous pals — Lil Baby, Mike Tyson, French Montana, Lenny Kravitz and Central Cee — and adds some luxury items, like a golden PSP and Rolexes, and Drake rapping in front of a bright red Lamborghini.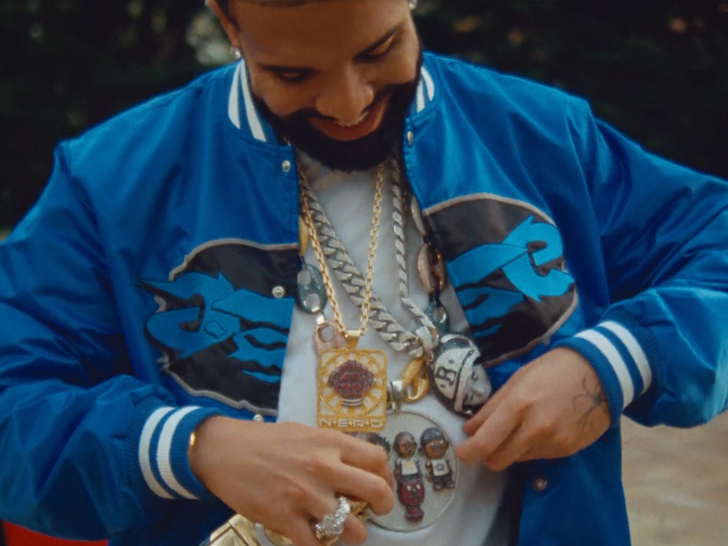 Drake's been wooing fans with access to Pharrell's custom jewelry in the form of a 22 karat gold, diamond-encrusted skateboard pendant, and upped the ante in 'Jumbotron' … brandishing Pharrell's Jacob & Co. piece that features N*E*R*D members glowing in rare stones. The chain and pendant actually sold at an auction last November for $2.184 million.
21 Savage raised eyebrows for not being fully featured on "Her Loss" — which might explain why he got so heated Monday during a now viral argument on Clubhouse … just ahead of the 'Jumbotron' video release.
21 and a group of people were arguing over who had the bigger war chest between people in Atlanta and Chicago … and the 'Slaughter Gang' rapper bragged about his crew's winning streak while yelling "you gon' die" repeatedly throughout the audio clip.
Probably not the smartest convo to have online with rap going RICO crazy at the moment … just ask Gunna!!!
Source: Read Full Article