Did Kat Dennings Just Reveal Some Big Personal News?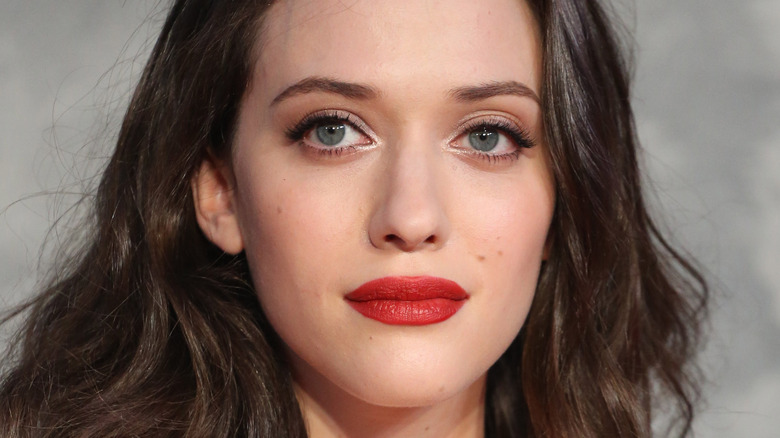 Actress Kat Dennings surprised her fans a few weeks ago when she began sharing photos of her new boyfriend, singer Andrew W.K. The two didn't offer up many details by way of dating history, so fans were extra stunned when Dennings announced their engagement only a few weeks later. 
Dennings first shared a photo of Andrew W.K. three weeks ago, when she posted this snap on her Instagram with simply a heart as the caption. Since then, both parties have openly shared photos as a couple with Dennings confirming their engagement with a ring pic on May 13. While the relationship has surprised many, Vanity Fair recently pointed out that Dennings commented on one of Andrew W.K.'s photos in 2014, writing, "You are a tall drink of milk AWK," so it could be that the star had been nursing a crush on the singer for years.
Whatever the origin of their relationship, one thing is true: these two are definitely happily in love. Now, there are rumors flying that Dennings and Andrew W.K. might have more news to celebrate together.
Kat Dennings' cryptic Instagram post has fans excited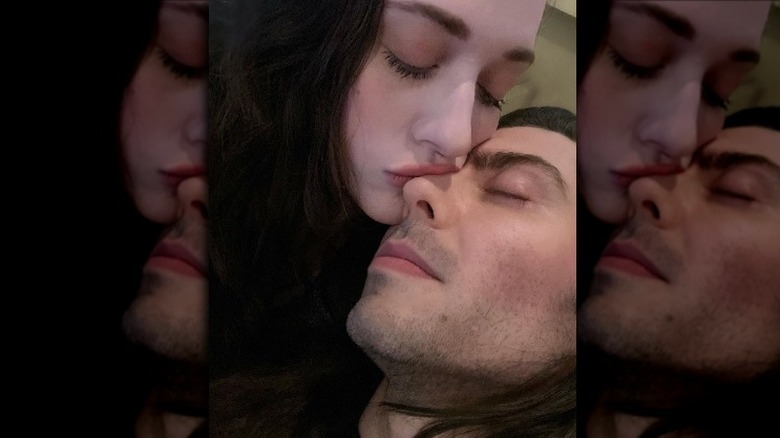 Kat Dennings has added more fuel to the flames of speculation surrounding her relationship with Andrew W.K. she recently shared a photo of the two of them kissing on Instagram, simply captioned, "think outside the bun" which has caused many fans to come to one conclusion: that the couple might be expecting their first child together.
So far, Dennings and her representative have declined to comment or issue any kind of statement. While we all wait for more news, plenty of people are examining other aspects of their relationship and engagement, including her incredible ring.
Mike Fried, the CEO of The Diamond Pro, spoke to Page Six all about the sparkler. "Kat's engagement ring certainly makes a statement with what appears to be an emerald-cut center stone with two trapezoid diamonds flanking each side. Her center diamond looks to be 4 carats, and with the larger side stones, I'd estimate the ring's value to be between $125,000 and $150,000. A three-stone ring is a stunning choice, and Kat's ring is one of the most unique celebrity rings we've seen so far in 2021." 
Source: Read Full Article