Dexter Darden's Latest Romantic Gesture May Convince You That He's the Perfect Boyfriend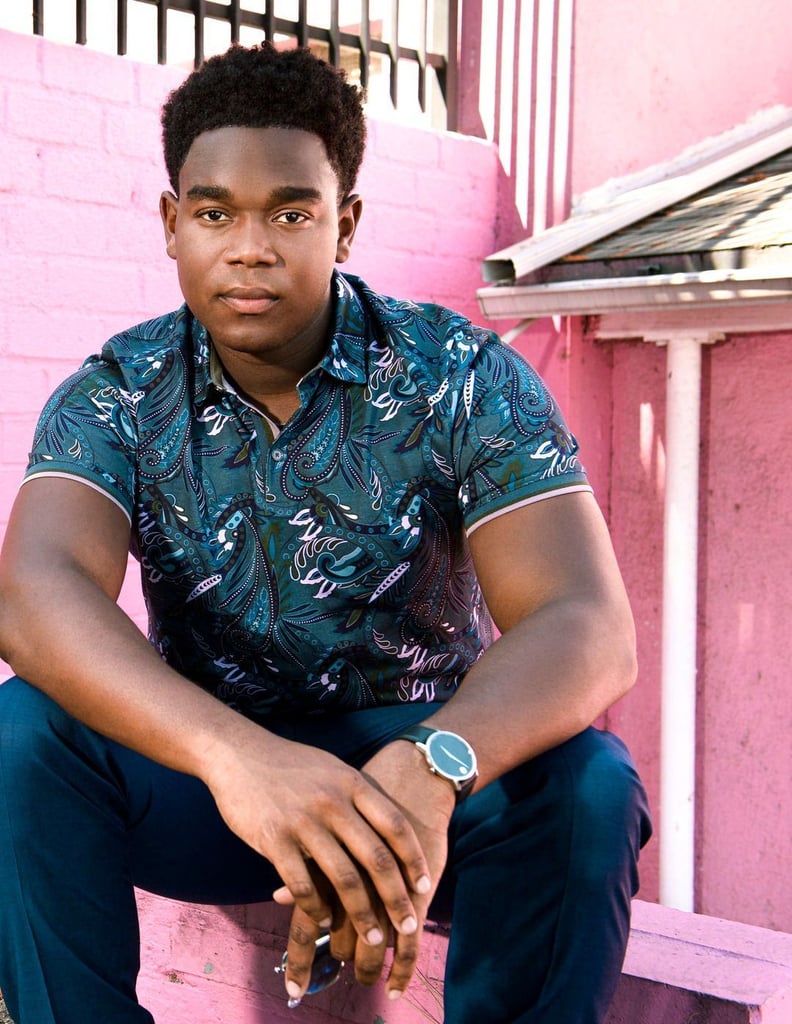 In our Q&A series POPSUGAR Crush, we get to know some of our favorite celebs' more intimate details — from their first celebrity crush to the best love advice they've ever received. This month, we're crushing on Saved by the Bell's Dexter Darden.
Dexter Darden grew up watching reruns of the original Saved by the Bell series before catching the school bus. So reprising his role as DeVante Young in Peacock's Saved by the Bell reboot — which returned for a second season on Nov. 24 — feels surreal for the New Jersey-born actor. "The original cast members have a bigger presence this season, but it's a very different show in terms of content," he told POPSUGAR. "We pay homage to the original, but [creator] Tracey [Wigfield] found a cool way of allowing this reboot to be ours in its own way."
The second season of Saved by the Bell is full of meaningful revelations for DeVante. He is still struggling to fit in and reinvent himself at Bayside High, while caring for his sick grandmother, finding his voice (he sings!), and navigating a new relationship with a rich Bayside student. "We learn a lot about DeVante through this relationship with Nadia, who is from the opposite side of the tracks," Dexter said. "DeVante and Nadia share the same skin color, but they don't necessarily share the same issues since they come from different socioeconomic backgrounds, which is a beautiful dichotomy to watch on screen."
Saved by the Bell hasn't been picked up for a third season yet, but Dexter recently joined the cast of Chang Can Dunk, which is set to premiere on Disney+ in 2022. Produced by Lena Waithe and Rishi Rajani, the film is a coming-of-age story that follows a first-generation, Asian-American teenager (Bloom Li), who wants to learn how to play basketball with the hopes of impressing his crush. Dexter is set to play coach DeAndre, a former pro basketball player and two-time MVP. "I teach him how to dunk," he said, "but he ends up learning much more about himself in the process, so it's a heartwarming story."
Check out the rest of Dexter's POPSUGAR Crush interview ahead, and be sure to check out the second season of Saved by the Bell on Peacock.
https://www.instagram.com/p/CVapnearjCO/
Source: Read Full Article