Deion Sanders' Son, Shedeur, Cops Iced-Out Pendant W/ 28 Carats Of Diamonds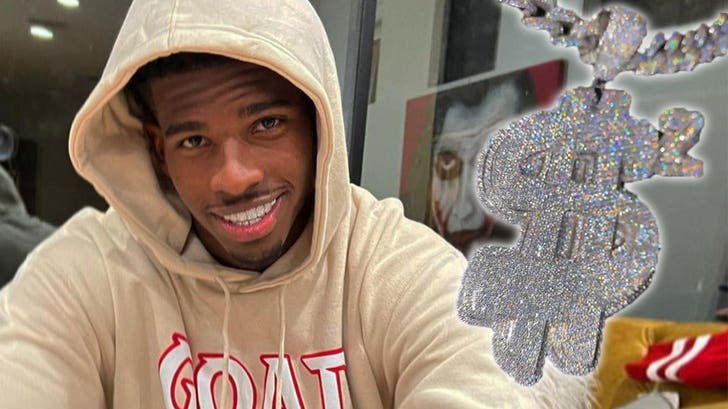 Deion Sanders' son, Shedeur, has a fashion line called SS2 … and now, TMZ Sports has learned he's copped a MASSIVE diamond pendant to commemorate the brand!!
Shedeur — who quarterbacks Deion's Jackson State football team — turned to Saki Diamonds to create the piece … and, as you can see, it turned out amazing.
Saki tells us the new pendant features 28.2 carats of VVS diamonds — and looks just like Shedeur's SS2 trademark.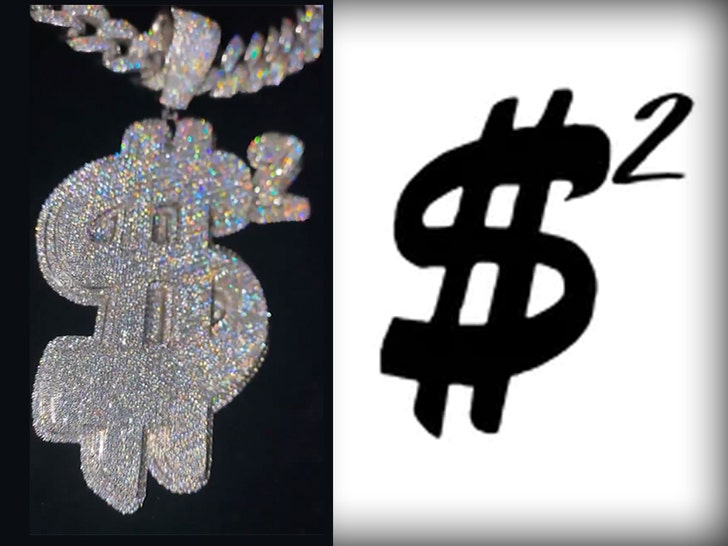 The Bussdown Cuban link chain also comes heavy, boasting a whopping 43.5 carats of VVS diamonds.
"It's a HUGE piece!" Saki said. "Most pro athletes or people in the music industry don't have a piece like this."
The sophomore signal-caller got it all delivered to him Wednesday night … just in time for Thursday's SWAC Media Day.
No word on what Shedeur paid for the piece … but the QB — who balled out in 2021 with 3,231 passing yards and 30 touchdowns — signed a NIL deal with Gatorade recently (becoming the first-ever HBCU student-athlete to do so), and we're sure it came with enough coin to spend freely on the bling.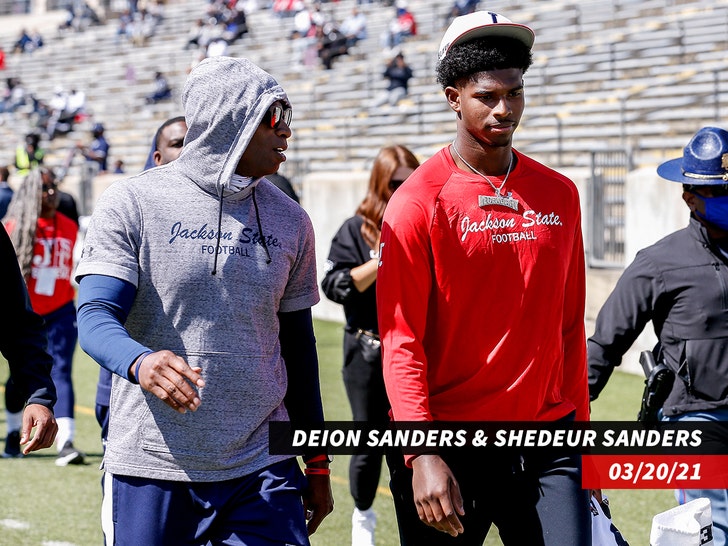 Now, the 20-year-old is gearing up to make more history at JSU — in style.
Source: Read Full Article