Daily Beast: Is Prince William 'jealous' of Meghan & Harry's huge popularity?
When Prince Harry and then-Meghan Markle first announced their engagement, we saw an unprecedented flurry of work from the Duchess of Cambridge. Kate's newfound keenness led some people, myself included, to wonder if the keenness was related to "the competition" Kate faced with Meghan for attention and general public goodwill. Even though the British press has been downright racist and thuggish with Meghan, she's also the shiny new toy of the royal family, and it's pretty clear that Meghan is uniquely capable and comfortable in her public role. While we've focused a lot of the "Kate v. Meghan" side of things, Tom Sykes at the Daily Beast has a slightly different take – Sykes frames the issue as mostly about William. As in, "King William" might throw a massive tantrum if Meghan and Harry continue to be so popular. Some highlights from this Daily Beast piece:
Meg-mania hits Australia: Crowds of that size have not appeared for Queen Elizabeth on any of her trips to Australia (which date back as far as the 1950s), and Harry and "Megmania" easily eclipses the enthusiasm with which William and Kate's 2104 trip to Australia—even with crowd-pulling Prince George in tow—were received…. Meghan and Harry could easily steal William and Kate's thunder. And that really wouldn't be wise at all.
William is jelly: William is said by some who know him to share one of his father's less admirable traits—jealousy. Sources have told The Daily Beast that fear of provoking his jealousy is rumored to be one of the reasons why Kate has consistently sought to dampen her public profile and withdraw from public life wherever possible. As the royal biographer Penny Junor told The Daily Beast recently: "I suspect Kate is holding back slightly to ensure she doesn't overshadow her husband. That is what went so disastrously wrong for his parents."
Everyone is supposed to be a supporting player to King Willy: William is also said to be intensely aware of his status as future king, to the extent, sources say, that he is often jestingly referred to in his absence as "King Billy" or "King William" by friends and staff, who clearly understand they are, in his eyes, playing supporting roles. Harry and Meghan's trip to Australia is part of that supporting role, and no one will be more delighted it is going so well than Kate and William. With another 10 days of this 16-day monster tour still to go, there will be no let-up on the intense coverage either at home or abroad.
But what if Meg-mania doesn't let up? What remains to be seen is how serenely William and Kate will cope with Harry and Meghan's soaring profile, if, as seems entirely likely, the all-star Sussexes continue to claim a larger slice of global and domestic attention than the decidedly drab Cambridges.
[From The Daily Beast]
As I keep saying… Meghan is the shiny new toy. William and Kate know that and they're both taking the longer view, that this too shall pass… eventually. But as Sykes points out, there probably is some concern in the Cambridge household that Meghan and Harry's popularity really won't pass, and that Meghan especially is making them look bad. Meghan, who can make speeches without notes or hair tosses, who can speak with authenticity about inclusivity, diversity and (gulp) work ethic. Also: Kate isn't "holding back" to avoid stealing attention from William. There's nothing to hold back.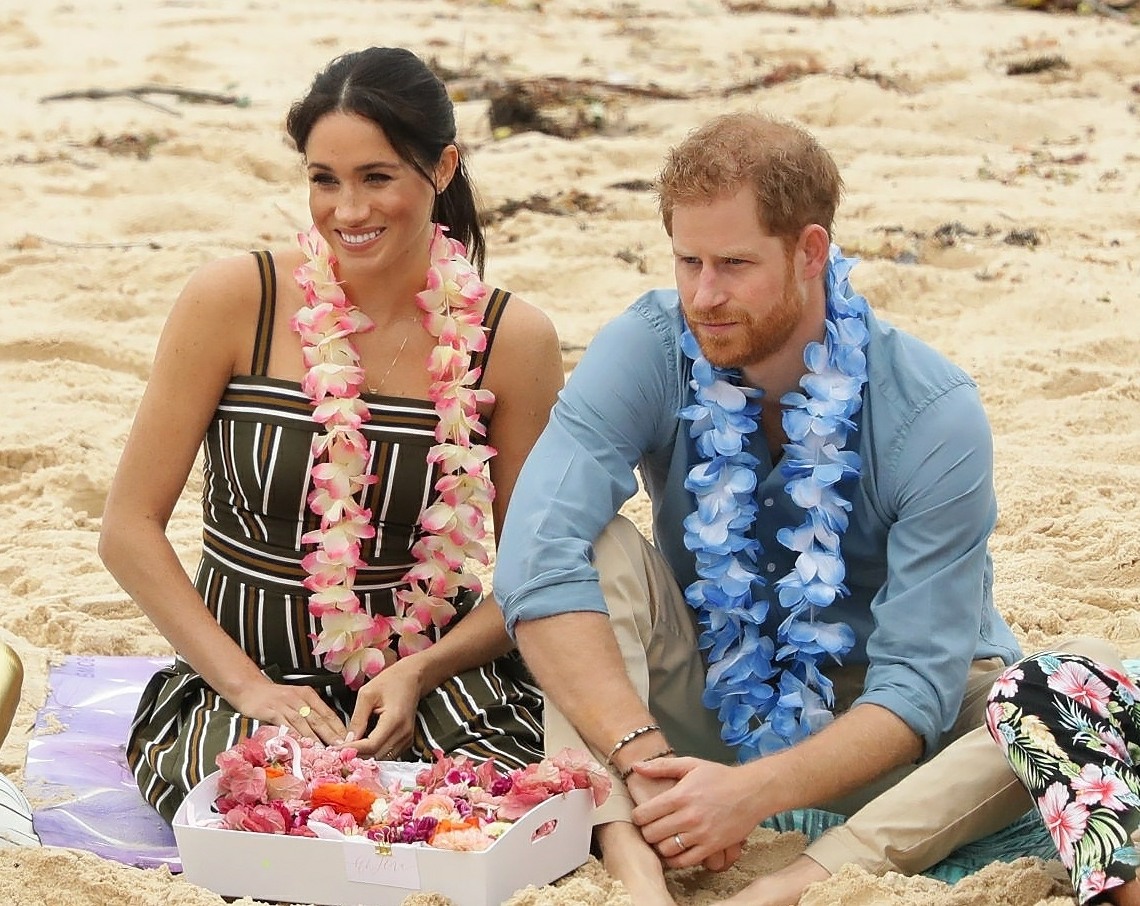 Photos courtesy of Avalon Red and Backgrid.





Source: Read Full Article