Daddy Yankee May Not Be One of the Originators of Reggaeton, but He Played a Major Role in Making It Mainstream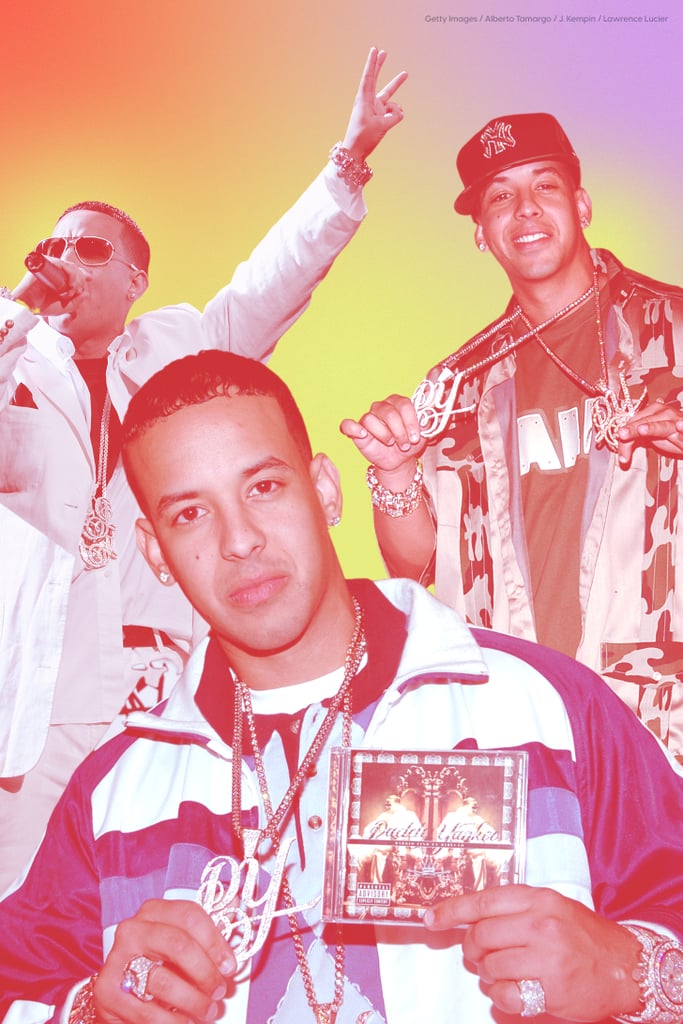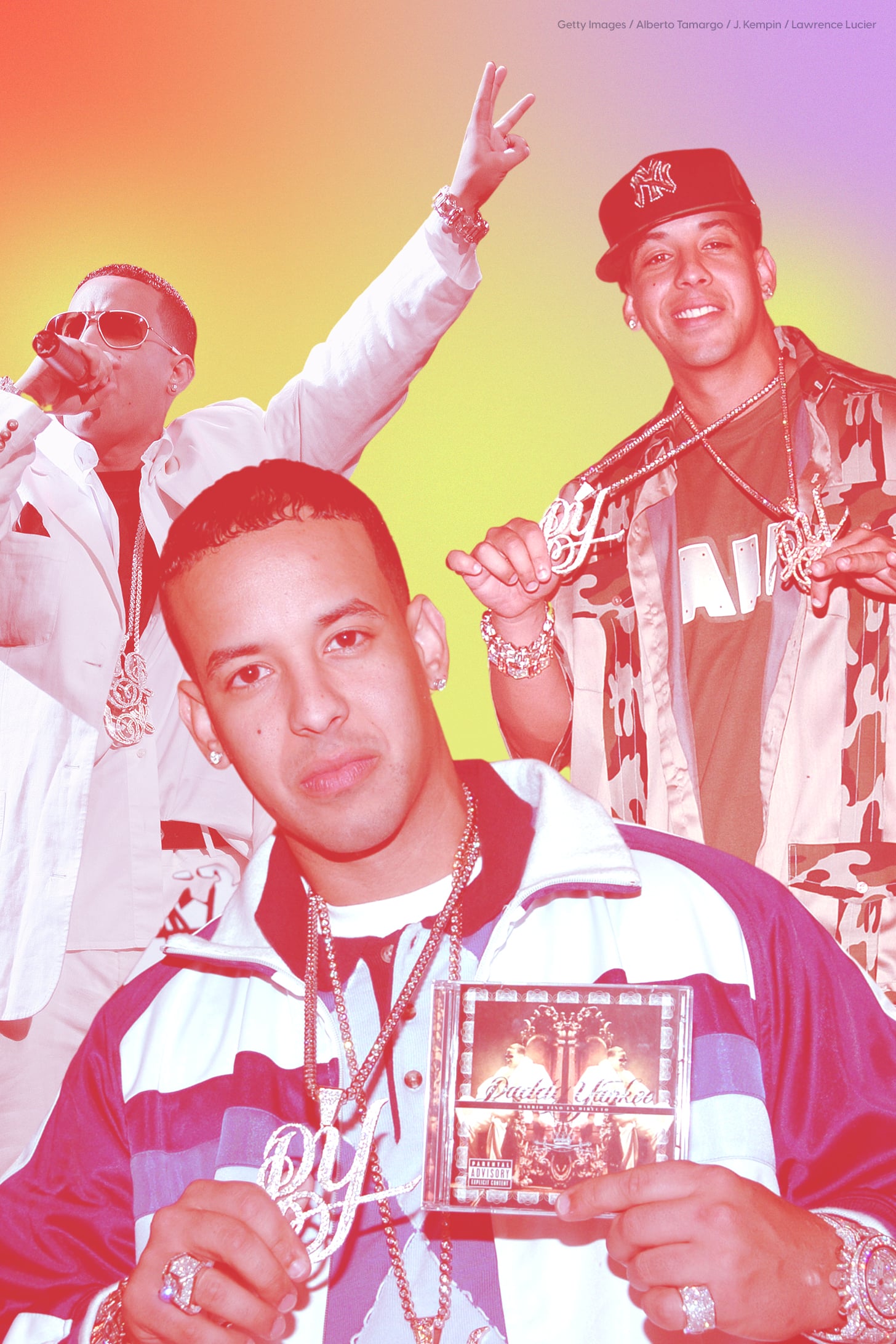 Reggaeton originated in Panama as Afro-diasporic music. It was a transformation of dancehall, hip-hop, and reggae en español that eventually made its way to NYC, Puerto Rico, the Dominican Republic, and the rest of Latin America. Some of the pioneering artists behind the musical revolution included El General and Renato. But reggaeton wouldn't evolve out of el underground movement and gain the commercial attention it deserved until the early 2000s when a Puerto Rican rapper on the island by the name of Ramón Luis Ayala Rodríguez, who we all know today as Daddy Yankee, dropped his megahit "Gasolina" off his "Barrio Fino" album. The song debuted at No.1 on Billboard's Top Latin Album charts on July 31, 2004, becoming the first reggaeton album to hit that spot. It would eventually become the top-selling Latin album of 2005 — and the entire decade — making him the leyenda of reggaeton he is today.
Earlier this spring, Yankee shocked fans with his announcement that he was retiring from music. After three decades of an ever-evolving career, our reggaeton messiah is finally ready to slow down. But Yankee wasn't going to leave us without a bam. Shortly after making his announcement, he shared that he was releasing a final album titled "Legendaddy," which dropped on March 24 and kicked off his "La Última Vuelta" tour in Portland, OR, on Aug. 10. On Friday, Sept. 2, I arrived at the Mohegan Sun Resort in New London, CT, to watch Daddy Yankee perform for what was likely the last time. Yankee didn't skip a beat during his performance. For starters, he knows how to pack up a stadium even outside of New York and Puerto Rico. I saw so many Latin American flags — I felt like I was being brought back to Bad Bunny's phenomenal performance at Yankee Stadium, on Aug. 27. He played everything from "Barrio Fino" to the latest album. There was a holographic screen showcasing some of the artists on his tracks. And at one point, Yankee made a brief speech in Spanish about how starting off, he was told that if he didn't cross over to English language, he'd never hit fame and how he proved that wrong. Everyone in the crowd quickly shouted with excitement as we all took in the significance of that moment. This is an artist who came from the Villa Kennedy caseríos in San Juan, Puerto Rico, and refused to compromise who he was to make it. He shaped his own career and paved the path for others to follow.
"Daddy Yankee is the ultimate pioneer and game-changer — he put reggaeton on the map. From the actual use of the word to the sound and look, he created a global movement by bringing his music to the forefront of the business without changing who he was," says Rocio Guerrero, Amazon's Global Head of Latin Music. "More so, he celebrated the importance of la calle by celebrating the community as it is and without a filter. This is crucial in the history of Latin music and what happens after. It showed the industry that you do not have to cancel your cultura, language, accent, looks, or background, to make it to the absolute top. That is part of his legacy."
Yankee wasn't just a talented artist. He was also a savvy businessman. That was essentially what set him apart. "He quickly understood that by being at the forefront of the music business, he could make the industry understand and accept Latin culture and community," Guerrero explains. "And that is a very powerful thing to have in your hands: to influence and push the world's culture and society forward with your music. He has known how to use this power in the best possible ways, and that's why he is the G.O.A.T. We all owe him so much for it. Without him and his music, many of the game changers of today would probably not be where they are."
The success of his single "Despacito" with Luis Fonsi is another one that marked his career. Not only was it streamed more than 4.6 billion times, but it also hit number one on Billboard's 2017 Hot 100, and it literally had the whole world singing in Spanish and googling Despacito. "Songs like 'Gasolina' or 'Despacito' are significant because they impact culture. 'Gasolina' allowed an underrepresented movement to gain the visibility it deserved everywhere in the world, offering people from the 'outside' a much-needed perspective," Guerrero adds. "'Despacito' on the other hand reminded the world of how powerful this community is and broadened the opportunities for Latin artists. Game-changing songs like these help people gain awareness and understanding of Latin communities. They also show how music has the ability to help culture evolve and deepen people's understanding of it."
Not only did Yankee help commercialize reggaeton but he also helped elevate the community. He brought reggaeton — our music — to the mainstream in a way that finally made us feel seen. "Even if you don't know anything about reggaeton, you know Daddy Yankee. His impact you can measure," says Jesús Triviño, TIDAL's Senior Director of Global Latin. "It doesn't matter that I've talked to him many times over the almost 20 years; he will go down in the pantheon of like the Ceila Cruz and Hector Lavoes [of the world]. And just global music because before K-pop, before anything else, Latin was the first global music, and he was one of the people that helped it get to that point."
Yankee has undoubtedly pushed the culture forward. Does his retirement mean he'll stop putting out music? Judging by some of the previous artists we've seen retire like JAY-Z — it's unlikely. Maybe it won't be a new album drop or tour, but a single or a live performance here and there. Either way, he definitely deserves his flowers.
Source: Read Full Article