Brad Pitt Wants All His Kids Over for Shiloh's 14th Birthday Now That Things With Angelina Are "Cordial"
After three years of trying to work through their divorce and figuring out how to divide their French castle and winery, Brad Pitt and Angelina Jolie are finally becoming "more cordial." As they aim for "resolutions that work for each of them," Brad's reportedly working on getting back on good terms with all of his children.
One of the last updates we heard about Brad and the kids was that Maddox and Pax (who allegedly aren't on speaking terms with Brad) and Zahara weren't spending Christmas with their dad because of ongoing issues. But as Shiloh's 14th birthday approaches, Brad reportedly plans to extend an invite to all of his children for a massive party at his house.
"[Shiloh will] have a separate celebration at her mom's, [but] Brad would be delighted to have all his kids over for the party," a source told Us Weekly. "Brad plans to organize a lot of fun stuff at his compound, like outdoor games and other surprises."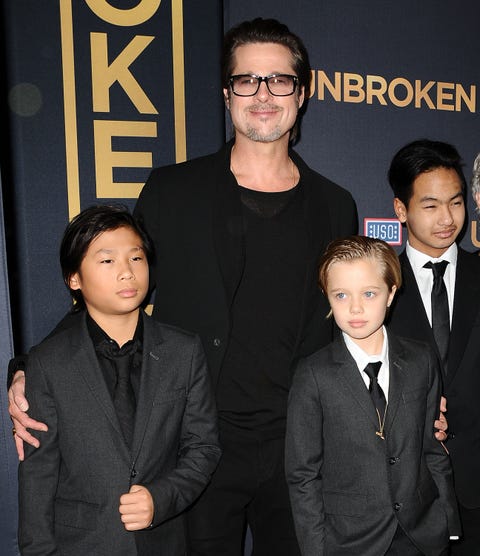 The source didn't reveal whether Brad actually received any RSVPs from his kids, but Shiloh's May 27 birthday is already shaping up to be a fun one despite the ongoing pandemic. It'll be a little more chill than when Angelina hosted an escape room and magic party for her 13th birthday, but Brad's parents have already sent her presents and her siblings are baking a cake just for her.
No matter what ends up happening with Brad's party, hopefully Shiloh has a great day and gets to spend it with her siblings!
Source: Read Full Article