Below Deck's Captain Glenn Settles Sydney Romance Rumors Once And For All
Fans have finally received the answer to the puzzle they've been trying to unravel: whether or not "Below Deck Sailing Yacht" star Captain Glenn is dating his deckhand Sydney Zaruba.
Glenn had fans in a frenzy over his relationship status following his Instagram post on June 25 of him posing with Sydney. The photo was simply captioned, "I guess the news is out." The pair dating made sense, considering Sydney revealed on the "Below Deck Sailing Yacht" reunion on June 22 that she was dating a captain with whom she worked, as reported by Bravo. Fans had mixed reviews regarding the possible romance, with some sending merry wishes to the supposed couple and others being completely confused by the pairing.
It turns out that Sydney is dating a different captain, as Glenn changed his Instagram caption within hours to calm the sea of speculation. "And the news is: Syd and I are great friends," he added to his original caption. "And she's dating a captain A different Captain," he continued.
Fans and friends alike seemed amused by the mass speculation the post caused and left some additional comments once the rumor was debunked. Keep scrolling to learn what they had to say.
Captain Glenn's castmates thought the romance speculation was hilarious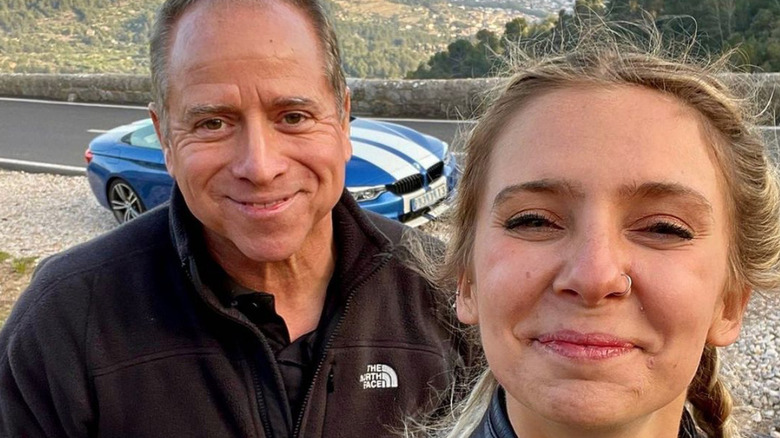 https://www.instagram.com/p/CNPuFCcrSwo/
Once Captain Glenn updated the caption of his originally alluring photo on Instagram, his "Below Deck" friends were quick to have a laugh. "You guys are too much," "Below Deck Sailing Yacht" star Ciara Layne Duggan commented with laughing emojis. "Do you know how many messages I got from people asking if this is real??" Castmember Colin MacRae joked, "Don't screw the crew Glenn come onnnn." Chief Stewardess Jenna MacGillivray also chimed in, writing, "You had me fooled! I take everything literally," with a laughing emoji.
Sydney Zaruba also seemed to get a good laugh out of the ordeal as well. Originally, she replied to Glenn's post with some orange heart emojis — clearly knowing exactly what she was doing. Then, in response to Ciara's comment on the photo, she wrote, "lmaoooo sorry we put you through that. Finally got to troll everyone instead of getting trolled," with a laughing emoji.
It looks like the love ship has set sail for Sydney, but not with Glenn. Only time will tell who the real captain of her heart is. In the meantime, she seems to enjoy keeping her love life to herself.
Source: Read Full Article