Barbara Bush got married to a guy she's been with less than a year
View this post on Instagram
Congrats to #BarbaraBush and #CraigCoyne! The couple tied the knot in a secret and romantic ceremony at the Bush family compound in Maine over the weekend. Link in bio for all the pretty pics! | ?: Paul Morse
A post shared by People Magazine (@people) on
Jenna Bush (now Jenna Hager) was always "the wild Bush twin." Jenna got all of the attention, while her sister Barbara has kept it low-key for her entire life. I don't even remember a whiff of scandal or controversy about Barbara Bush. To my knowledge, she's never made any big political statement, nor has she ever been gossiped about for her personal life. I heard the rumor that Barbara was getting married this weekend, and I really thought "who is she even marrying," because no one ever talks about it. Well, she married a Hollywood screenwriter named Craig Coyne, and then she gave the exclusive photos and an interview to People Mag.
Barbara Bush, daughter of former President George W. Bush and former First Lady Laura Bush, tied the knot with her fiancé, screenwriter Craig Coyne, on Sunday in an intimate secret wedding. Only 20 family members witnessed the simple yet romantic ceremony, which was held at the Bush family compound in Kennebunkport, Maine, in the backyard overlooking the ocean.
"A very short, sweet ceremony" is how Barbara, 36, described it to PEOPLE. After Barbara's father walked her down the aisle, the bride and groom exchanged vows in front of their immediate family, including former President Bush, 72, Mrs. Bush, 71, and Barbara's grandfather, former President George H.W. Bush, 94. Barbara's twin sister, Jenna Bush Hager, served as matron of honor, and her daughters, Margaret, 5, and Poppy, 3, were flower girls along with Coyne's niece, Emma, 5. Poppy did double duty at the ceremony, also serving as the ring bearer. The bride's aunt, Dorothy "Doro" Bush Koch, officiated.
Though Barbara's grandmother, former First Lady Barbara Bush, died at age 92 in April, the bride accessorized her custom Vera Wang gown of ivory silk crepe with a sentimental reminder of her namesake.
"It's really sweet. The 'something borrowed' that I'm wearing is this bracelet that my grandfather gave to my grandmother on their 70th anniversary," Barbara told PEOPLE. Her "something blue" was a pair of earrings from Jenna.
The former first daughter also revealed that she and Coyne — who has acted in the 2005 hit Jarhead, as well as independent films such as Look at Me and The Snowtown Murders — tied the knot after a whirlwind, five-week engagement and in the same week when Coyne relocated from Los Angeles to make his new home with Barbara in Manhattan. The couple, who have kept their romance under wraps until now, were set up by friends on a blind date last November and committed as a couple by New Year's Eve — despite living on opposite sides of the country, with Coyne in Los Angeles and Barbara in New York.
It was during a family gathering at Kennebunkport this summer, Barbara adds, that she and Coyne were walking along the oceanside rocks when he suddenly dropped to his knee in the same spot where Barbara's grandparents got engaged almost exactly 75 years earlier, in August 1943. "It's just been a very sweet romance," Barbara says. "And we've been long-distance for most of it — he's been in LA and I've been in New York — but we've gotten to spend a lot of time together."
[From People]
Does anyone else feel like… this is somewhat weird? She met the guy in November 2017, they were long-distance for all of their relationship, he proposed over the summer and now they're married this quickly? Maybe it's not weird, maybe it's just her low-key style. She didn't want a big, fussy wedding, so she did it her way. But still… I wonder if she basically just married Some Guy because she was like "meh, whatever, I guess I should get married."
Also: don't forget that the father of the bride spent the past few weeks calling senators to reassure them that Brett Kavanaugh is a "good guy." Dubya was Brett's character reference as a political operative for Republicans.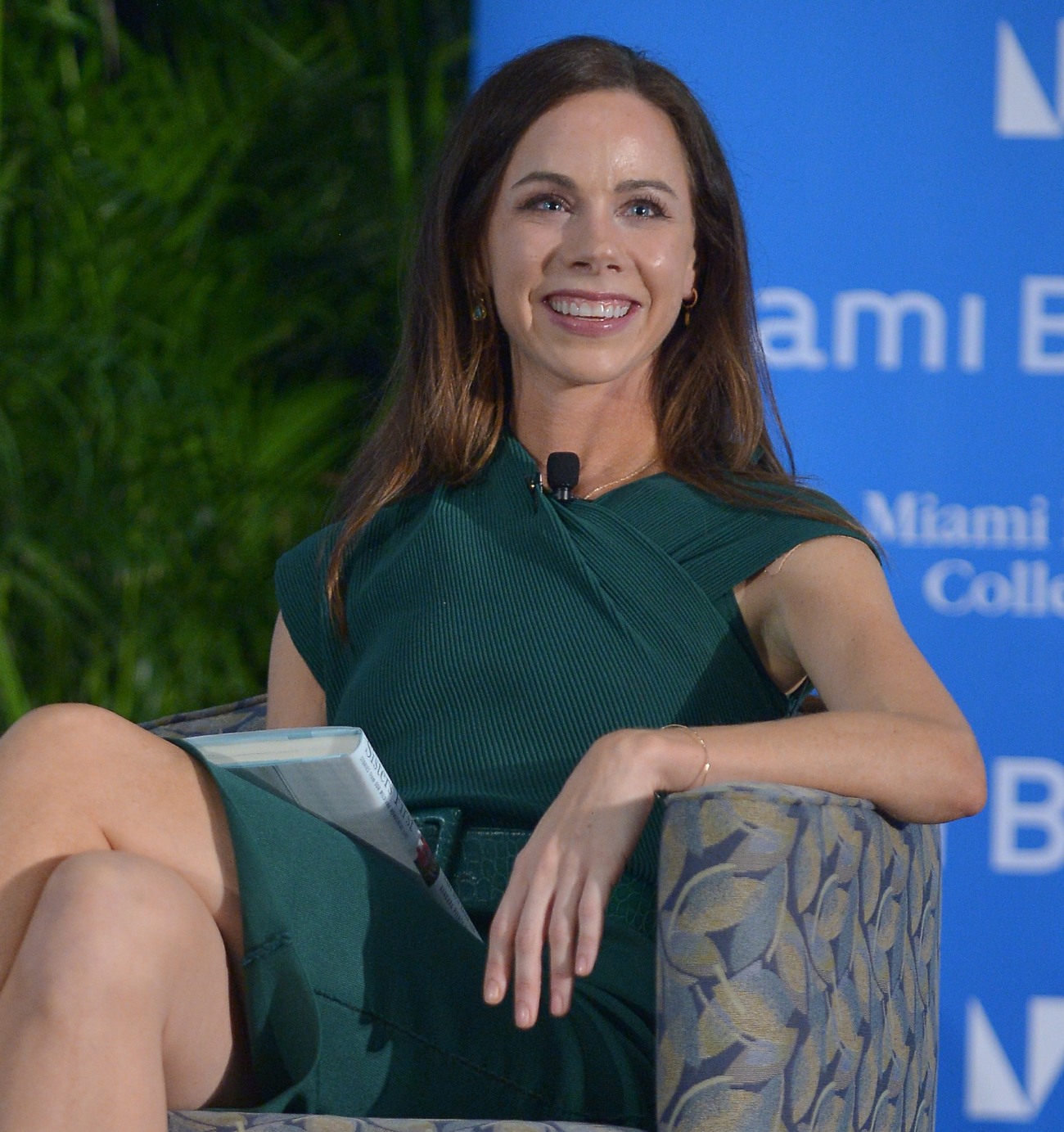 Photos courtesy of WENN, People's Instagram.



Source: Read Full Article