Banksy painting renamed 'Love is in the Bin' after shredding during live auction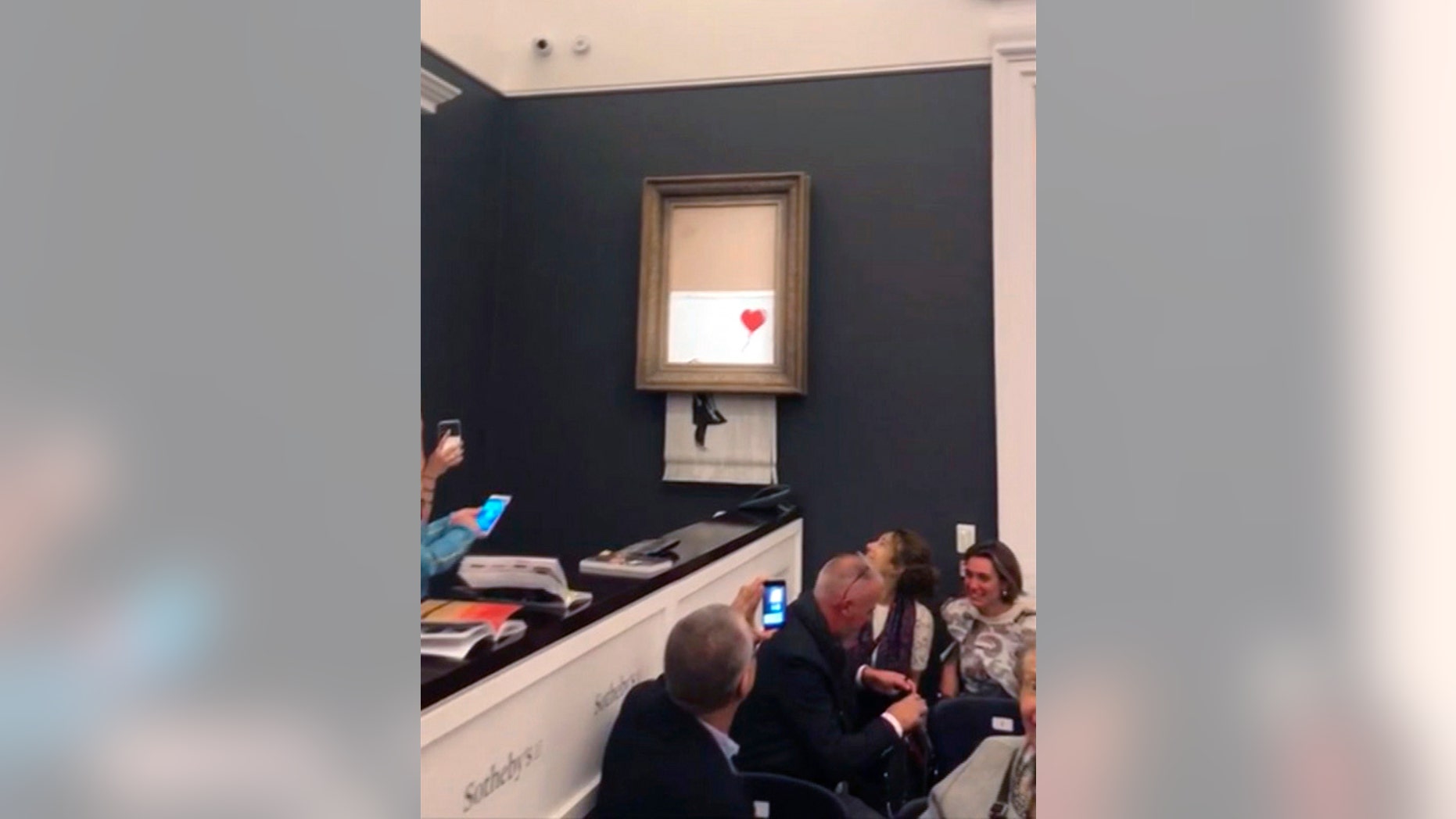 People watch as the spray-painted canvas "Girl with Balloon" by the artist Banksy self-destructs at Sotheby's, in London Oct. 5, 2018.
(Associated Press)
The self-destructing painting by the artist Banksy has now been renamed after it was shredded soon after being sold at a live auction for $1.4 million, reports said.
The artwork's name has changed from "Girl with Balloon" to "Love is in the Bin," Sotheby's auction said in a statement Thursday.
"In the process of 'destroying' the artwork, a new one was created," Sotheby's said.
The anonymous buyer, who the auction house described as a "longstanding client" and "female European collector," said the work marks a "seminal event," according to the Los Angeles Times. The buyer has agreed to take possession of the piece at the $1.4 million price despite the shredding, Sotheby's said.
"When the hammer came down last week and the work was shredded, I was at first shocked," she said in a statement, "but gradually I began to realize that I would end up with my own piece of art history."
Pest Control, Banksy's official authentication body, has recertified the work and granted a new certificate, the reports said.
Sotheby's denied its involvement in the stunt that was intended to be an "anti-capitalist critique" of the art market, the Times reported.
"Were we in on it? Absolutely not," Sotheby's head of contemporary art in Europe Alex Branczik posted on Instagram. "Do you really think Banksy, who spent his youth stenciling walls in Bristol and dodging the local authorities, would want to collaborate with the art establishment? … Come on, you should all know better."
Source: Read Full Article