Ariana Grande Subtly Roasted Kanye West on Instagram While Complimenting Pete Davidson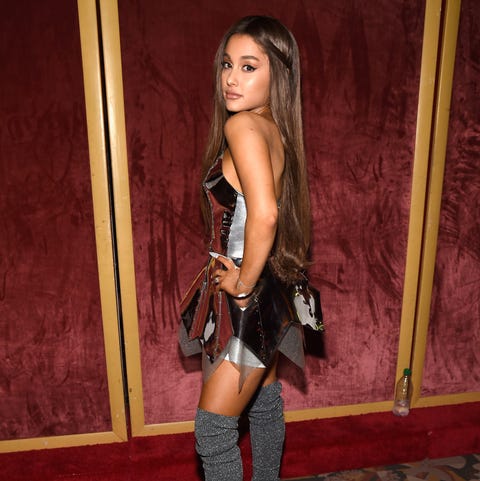 After Kanye West's very pro-Trump rant on Saturday Night Live last week, Ariana Grande took the opportunity to roast him a little bit on social media.
It looked like she watched this week's taping of the show from backstage, and when Pete Davidson came on the screen, she took a picture and posted it to her Instagram story with a very appropriately placed "I love you like Kanye loves Kanye" gif sticker.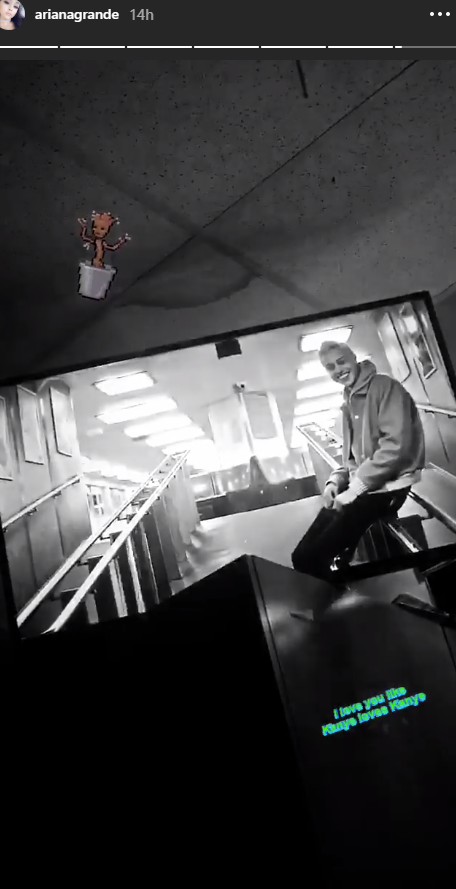 The rapper performed on the variety show last week, and when the cameras went off-air he launched into a whole surprise monologue about how he had been bullied on-set for wearing his MAGA hat, how he can still associate with Trump even though he's a racist because he "inspires" him, the whole deal.
On this week's episode, Pete went IN on how uncomfortable that was for everyone involved.
"Speaking strictly for myself, what Kanye said after we went off the air last week was one of the worst, most awkward things I've ever seen here." He added, "Kanye said that Democrats broke up black families with welfare, and that slavery is not real. Do you know how wrong about politics you have to be for, like, me to notice? Do you know how annoying that is?"
Pete dropped by the Weekend Update desk to talk about last week's musical guest, Kanye West. #SNL pic.twitter.com/LFzJJFTnbV
To finish our the sketch, Pete pulled out a Make Kanye 2006 Again hat styled after the MAGA ones. TBH, 2006 Kanye seems like something we can *all* get behind.
Follow Emma on Instagram.
Source: Read Full Article