Are Too Hot To Handle's Harry And Francesca Still Together?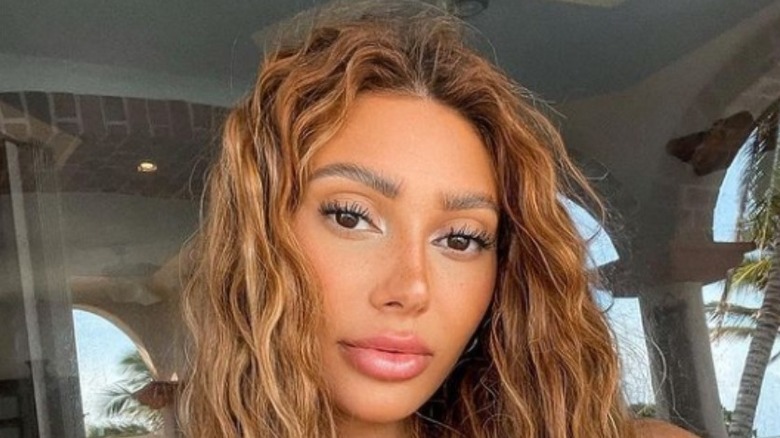 Netflix's hit reality dating series, "Too Hot to Handle," made quite a splash with viewers after Season 1 premiered on the streaming service in April 2020. If you're unfamiliar or need a refresher, "Too Hot to Handle" is a dating show that puts single men and women in a house together in order for them to build relationships and get to know one another on a deeper level — kind of like MTV's "Are You The One?" However, the catch is that they're forbidden to engage in any sexual activity with one another, and every time the cast members break that rule, the house's total cash prize dwindles down depending on the act that was committed (via Marie Clare).
And while fans of the reality series are eager for the Season 2 premiere of the show, which hits Netflix on June 23 and features an all-new cast, including strippers, bartenders, a lawyer, and more, viewers are probably wondering if any of the couples from Season 1 are still together, particularly Harry Jowsey and Francesca Farago, whose relationship fans were convinced would go the distance after the show ended.
Harry Jowsey and Francesca Farago's relationship has had its ups and downs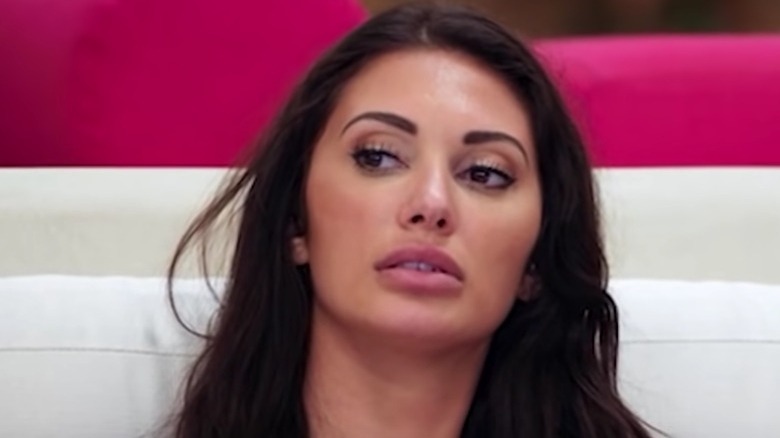 To say Harry Jowsey and Francesca Farago's relationship has been a roller coaster might be the understatement of the decade. While the couple broke up shortly after the first season of "Too Hot To Handle" ended, they continued a very on-again, off-again relationship that kept fans guessing what their true relationship status was. After months of "are they or aren't they?" Farago eventually posted a five-minute long video to YouTube titled "Our Breakup," in which she detailed the couple's split.
"Harry and I are not together anymore. I obviously was heartbroken," Farago, who resides in Vancouver, said in the video, citing long distance as the reason Jowsey, who lives in Los Angeles, called off their relationship (via People). "I genuinely thought we were going through a rocky period and that we were going to figure it out. I thought we were going to end up together. I thought we were going to get married," she continued, adding that she planned on making the move to L.A. to be with Jowsey.
"There are a lot of things I personally believe, for my mental health, that I cannot tolerate anymore. I cannot fake a relationship. I cannot pretend that everything is going to be okay," she added. "I can only tolerate so much and I need to move on, and the only way I can move on is by making this video and telling everyone."
Harry Jowsey confirmed the split on Twitter shortly after Francesca Farago's video made the rounds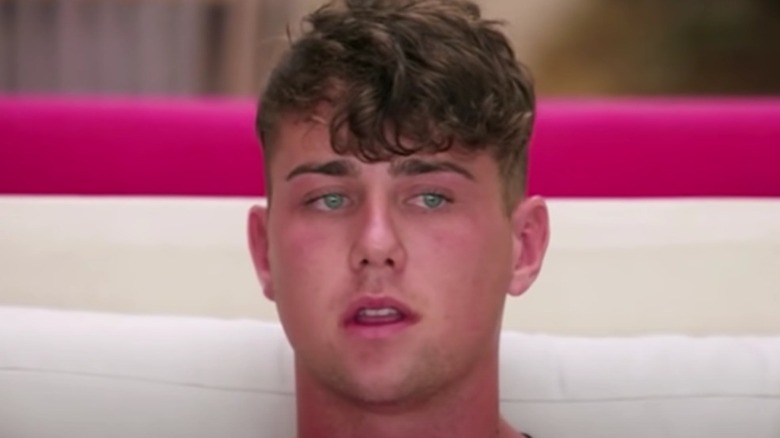 Harry Joswey took to Twitter to confirm his split with Francesca Farago, writing, "Going to go live on Instagram tomorrow to explain why I broke up with Francesca. Thanks for the love & support [heart] nothing bad has happened so please don't jump to conclusions, I'll explain it all tomorrow in detail. Thanks for understanding x."
Jowsey then released a YouTube video of his own detailing the breakup, telling viewers that he had initially broken up with Farago in between the time filming ended and the show started airing, only to realize he didn't "feel the same way" when they got back together. "I could feel how much she still loved me and I just didn't have that feeling any more," he admitted (via Buzzfeed). "But I'm not one to give up on anything, and I didn't want to let go, because I know what we had was super rare."
He went on to explain that while the couple had the "highest highs," when things were bad, they were really bad. "Every time we would fight, it would just be the worst and most depressed times in my entire life," he explained. "I can't stress this enough … I knew that if I continued to be with Francesca, it would end up with her being seriously heartbroken or me continuing to be seriously depressed in the relationship."
The couple sparked reconciliation rumors in 2021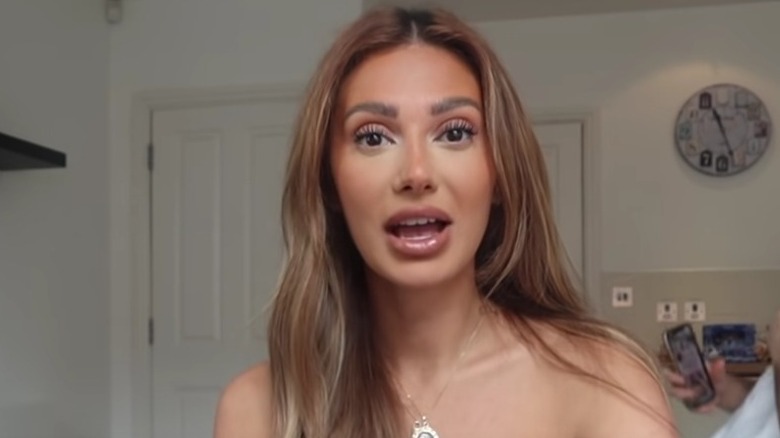 After posting pictures together on vacation in May while on a trip to Mexico (via ScreenRant), fans thought Harry Jowsey and Francesca Farago were back on; however, the following month, Farago made a startling admission about the couple's rumored reconciliation while appearing on an episode of the "Domenick Nati Show."
"We were getting back together. We were getting to know each other slowly. And then, he was just being extremely disrespectful to me online. [He] was saying things that I would love to hear … and then his actions didn't match," Farago admitted, adding that Jowsey "chose a friendship with someone over having my back and defending me" (via Us Weekly).
And while Jowsey and Farago have clearly had one of the rockiest relationships in recent reality television history, it seems like Farago is done with him for good this time. "I'm the most single I've ever been. I'm super, super single. I hate everyone pretty much," she said.
Source: Read Full Article