Amy Schumer says she feels 'really bad' for 'hot' women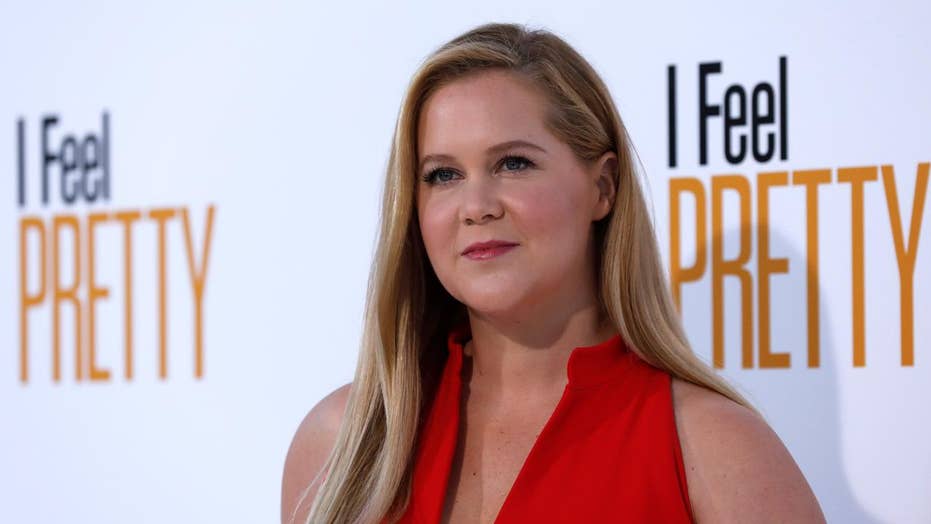 Amy Schumer reportedly kicks up-and-coming comic off stage
Amy Schumer reportedly kicked up-and-coming comic Brendan Sagalow off stage at Carolines on Broadway, while he was headlining the show, in order to run through her 'Saturday Night Live' monologue.
Amy Schumer revealed she wouldn't want to be an "ounce more attractive" and feels bad for women who are "hot."
"That's the truth. Not an ounce," she said on Monday's episode of Dax Shepard's podcast, "Armchair Expert."
The "I Feel Pretty" star continued, "Being a woman sucks. It's very difficult, and something else that we've all realized is like, we are sexualized like, all the time – even when it seems crazy – so I feel really bad for these girls who are so hot because guys can't handle it. You can't have a conversation. Everything's gonna skew sexual and you're gonna be treated differently. And honestly, I actually feel really bad for them."
The comedian, who constantly advocates for self-confidence and self-love, also touched on the flip side.
"But then there's also women that feel so unattractive that they're just invisible…it just sucks anyway," she said.
And while Schumer and Shepard both agreed that its a lose-lose situation for women, in regards to her own appearance she said, "I would not change a f–king thing."
Schumer also took a moment to discuss how women are constantly afraid they are in danger of getting sexually assaulted.
"Women are mostly scared of violence because, you know, one in six women reports being sexually assaulted but really it's one in three women, so we're not even like, 'is this going to happen?' We're like, 'when?'" she said, referring to being sexually assaulted. "Women, we run home at night….we live in constant fear of violence."
This story originally appeared in the New York Post. 
Source: Read Full Article