All the Joe Alwyn References in Taylor Swift's Song "Lover" Are Too Cute
So not only did Miley Cyrus release a completely devastating song about her breakup with Liam Hemsworth, but Taylor Swift also dropped "Lover"—which is pretty much the exact opposite of what Miley delivered—during the same week last year. Both songs are great, depending on your personal vibe, and my personal vibe is weeping into a pillow, so here we are!
We already broke down Miley's song "Slide Away" over here, but the time has come to discuss the lyrics in "Lover"—which Taylor's fans are *convinced* is about her boyfriend, Joe Alwyn.
The song starts with "We could leave the Christmas lights up till January," which, yep, fans have managed to relate to Joe:
Not to be dramatic, but I think Joe has been a part of these Easter eggs all these years…… @taylorswift13 #Lover (Christmas lights till January) pic.twitter.com/S6N13PSE1n
Meanwhile, Genius thinks "This is our place, we make the rules" is a dig at John Mayer, because in 2010's "Dear John," Tay sang, "And I lived in your chess game / But you changed the rules every day."
But of course, the most telling lyric is "I've loved you three summers now, honey, but I want 'em all." Do I need to remind you that Joe and Taylor met in 2016?
"i've loved you 3 summers now honey, but i want them all" -taylor swift #Lover
joe really gave her the HAPPINESS she deserves ..such a beautiful song pic.twitter.com/0pptwhlYXh
Loved you three summers
2017-18-19
Omg Joe#LoverAtMidnight #lover pic.twitter.com/ZfHkLkvQlD
Then there's this British flag moment:
JOE. WE LOVE YOU BECAUSE YOU LOVE TAYLOR SO SWEETLY. MY HEART. 😭. #LOVER #LoverAtMidnight pic.twitter.com/kSKdt3PmXH
And naturally, a bunch of people think Taylor and Joe are married or engaged thanks to these lyrics:
#Lover bridge is Taylor wedding vows… basically…. but like ARE TAYLOR AND JOE MARRIED??? ENGAGED???? OR IS THIS TAYLOR'S WAY TO MAKE JOE UNDERSTANDS THAT SHE IS READY.. AND HE SHOULD POP THE QUESTION ?????
I FEEL LIKE I JUST HEARD TAYLOR'S VOWS OF HER FUTURE WEDDING WITH JOE AND I'M IN LOVE #Lover pic.twitter.com/wOnNyEQayn
Ready to witness @taylorswift13 and Joe Alwyn marry each other as the music video for #lover If these lyrics aren't Taylor's wedding vows then I'm stealing them for mine!💘
SHE'S DONE IT AGAIN, NOW LEAVE ME HERE TO CRY.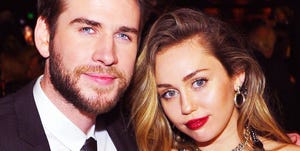 Source: Read Full Article