Al Pacino Was So High At the Oscars That Jeff Bridges Had To Explain How the Show Works
Al Pacino has been nominated for so many awards that by this point, attending the Oscars is no big deal. With an Oscar, two Tony Awards, and two Primetime Emmy Awards to boot, the Godfather star is no stranger to the awards show format. 
However, there was a time when Pacino was unfamiliar with the awards show setup. During his first trip to the Oscars in 1975, he used marijuana and had to be explained how the show works by Jeff Bridges.
Al Pacino went to the 1975 Oscars high on marijuana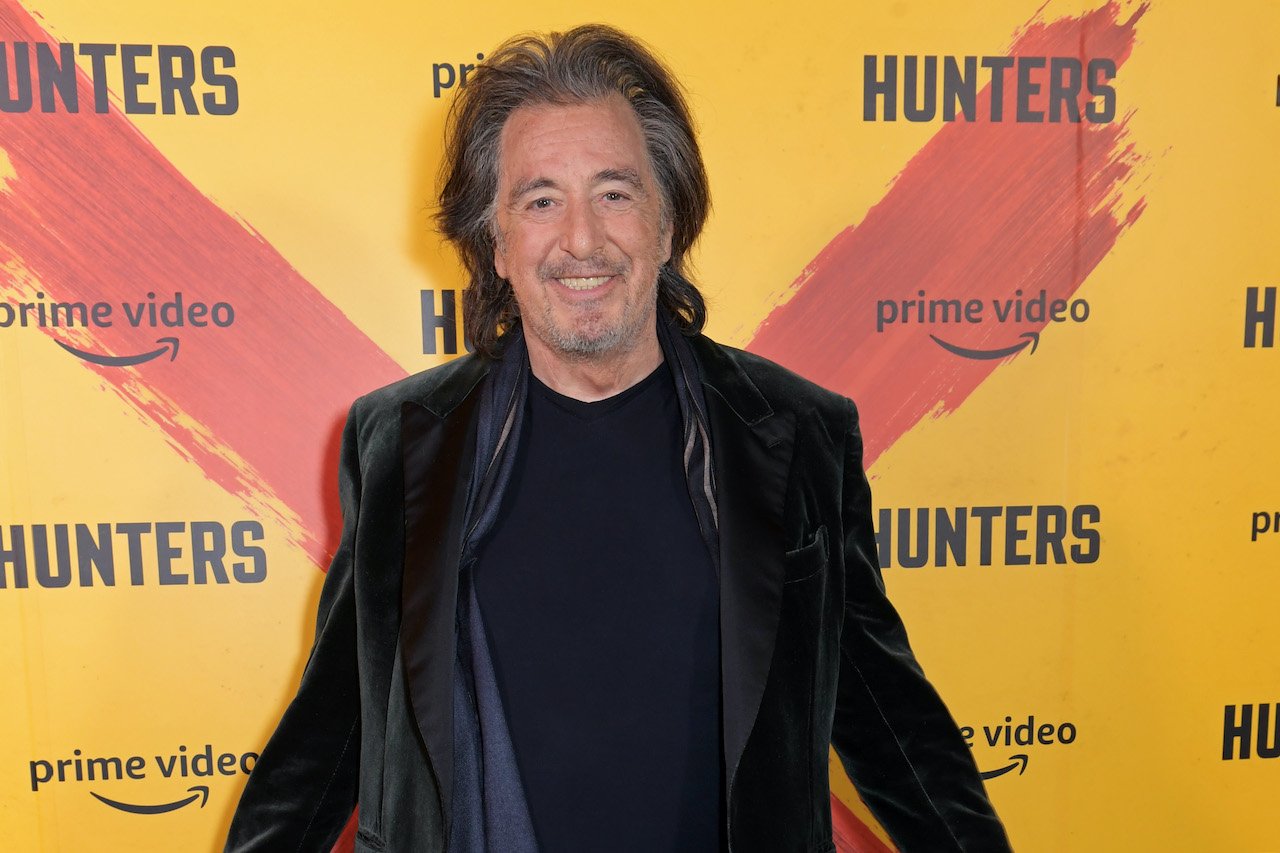 Al Pacino recalled attending the 1975 Oscars under the influence of marijuana during an interview with Jimmy Kimmel. Apparently, the show was not going the way he'd anticipated.
"I'm sitting there, and it wasn't at all like you expect. … I sat there in this big event, and I was with a friend" Pacino said. "And I had a few things… I was not completely myself, so everything is tolerable."
He unsuccessfully tried to make small talk with Jeff Bridges
A newcomer to the Oscars at that point, Pacino was around a lot of unfamiliar faces. He noticed that Jeff Bridges was sitting right next to him, and decided he wanted to chat for a bit.
Unfortunately, Bridges hadn't seen any of Pacino's work, so he didn't know who he was and made no attempt to be friendly.
"I turned to Jeff Bridges, and the strangest way, he was just sitting there," Pacino recalled. "'Cause he was also nominated. And I said, 'Hi.' 'Cause I didn't know him, so I knew he was Jeff Bridges, but I'd never met him. So I said, 'Hi.' He said, 'Yes, hi.' Okay. He hasn't seen my films, right?"
Jeff Bridges had to explain to Al Pacino how the Oscars award show works
Despite Bridges' standoffish attitude, Pacino pressed on. He was worried that the show would conclude before the Best Actor award was announced, and needed reassurance.
"But I look at him, and I said, 'I don't think they're gonna get to the Best Actor category," Pacino said. "So he looked at me, and he said, 'What do you mean?'"
Bridges, still not amused by Pacino, couldn't believe what he was hearing. He impatiently revealed to Pacino that the show runs for three hours, not one.
"I said, 'Well it's an hour, and it's over. And they didn't get to that category,'" Pacino said. "He gave me a look, 'til this day I'll never forget it. Like, 'Where do you come from, who are you?' And I just looked at him, and he said, 'It's three hours.'"
Pacino was devastated.
"That collapsed me," Pacino said. "What am I gonna do for the next two hours?"
Al Pacino had even more fun later that night
Pacino then revealed that his night didn't end after the awards show. Apparently, he indulged in even more marijuana after he left.
"If you're so high that Jeff Bridges has to tell you what's going on…" Kimmel said.
"No, no, not yet," Pacino said laughing. "I did get higher as the night went on, yes."
How to get help: In the U.S., contact the Substance Abuse and Mental Health Services Administration helpline at 1-800-662-4357.
Source: Read Full Article