38 Pictures of Queen Elizabeth II and Her "Beloved Sister" Princess Margaret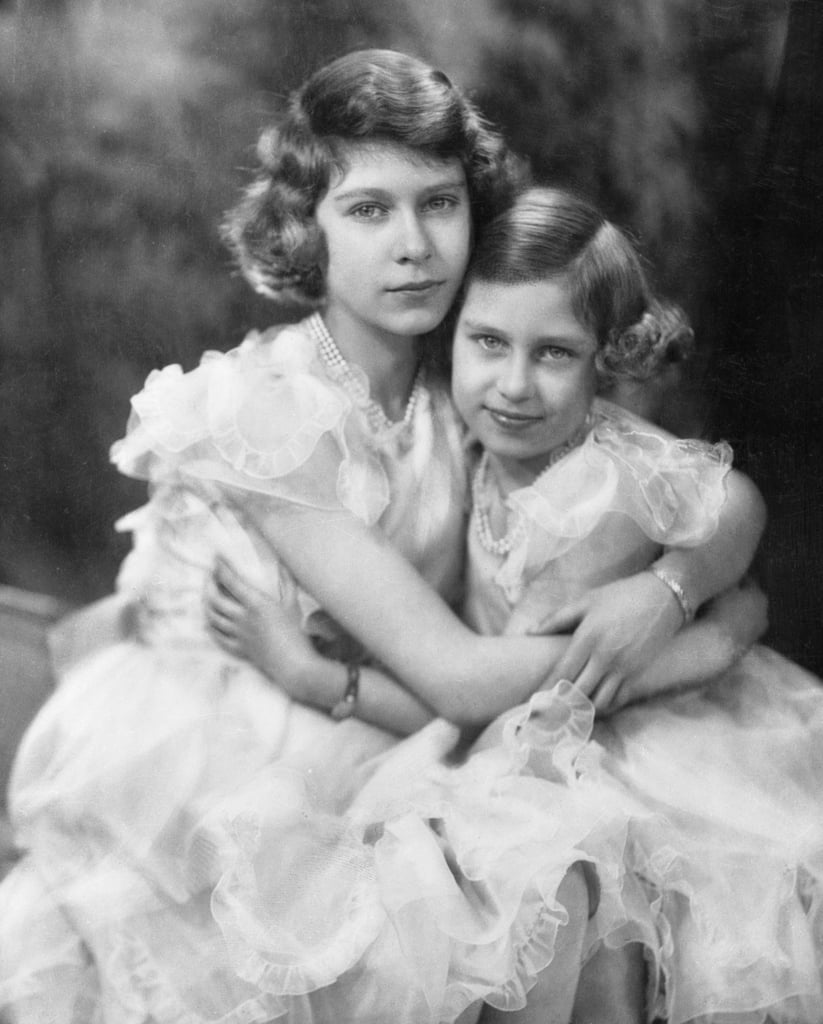 Queen Elizabeth II has died, the Royal Family confirmed on Sept. 8. In a statement on Buckingham Palace's website, the family said that "the Queen died peacefully at Balmoral" with family members by her side. She was 96 years old.
Throughout Queen Elizabeth's life, one if her most enduring relationships was the one she shared with her younger sister, Princess Margaret.
At the age of 4, then-Princess Elizabeth became an older sibling. Her sister Margaret was born in August 1930, and the two little girls had an undeniable and unbreakable bond from the start. The princesses were educated together by a governess at their home in London until 1936, when their father, the Duke of York, reluctantly took the throne after his brother Edward's abdication. Along with their parents, King George VI and the Queen Mother, the young girls moved into Buckingham Palace. . . and their lives basically changed forever.
Many accounts of the girls' royal upbringing detail their differences in personality. For instance, Elizabeth was always a serious and responsible child, while Margaret was your typical second-born: precocious and playful, with a wild streak and penchant for grabbing attention. If it sounds familiar, it should: just look at the similar traits found in other royal second children like Prince Harry, Zara Tindall, and Princess Charlotte. It's also well-known that King George would often say of his daughters, "Lilibet is my pride, Margaret my joy."
As you know, Elizabeth became queen after the unexpected death of King George VI — and though Margaret would go on to live a life of privilege and glamour untethered from the responsibilities of the crown, she was still technically one of her sister's royal subjects. Margaret and Elizabeth spoke nearly every day (Margaret, who lived at Clarence House, had a direct line to her sister at Buckingham) and would often gossip and laugh on the phone. Their relationship hit a bit of a snag in 1953, when Margaret sought permission from the queen to marry the man she loved, Group Captain Peter Townsend. The fact that Peter was a divorced father who was also 16 years older than Margaret wasn't exactly suitable for the monarchy (or the church), and if you've watched "The Crown," you'll know that Elizabeth's inability to allow Margaret to marry Peter Townsend caused a short-lived rift in their sisterly bond.
Source: Read Full Article