Jameela Jamil opens up about her abortion: 'The best decision I've ever made'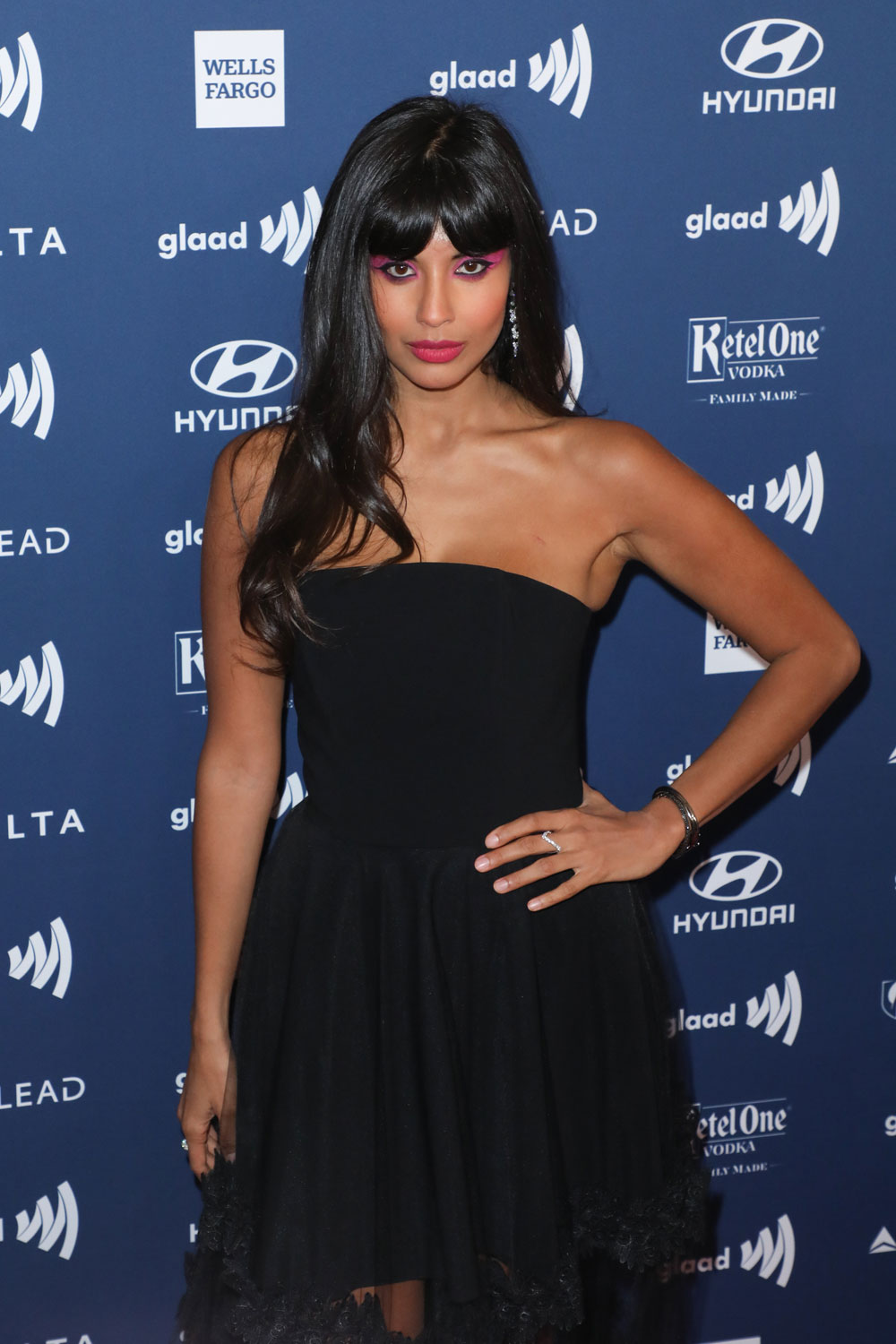 We've been covering Alyssa Milano's asinine call for a sex strike in response to the anti-choice laws sweeping our nation. Her call to action is polarizing and tone deaf, as we've discussed. It's far more powerful when celebrities open up about their personal experiences with reproductive health care and with abortion. Last week Busy Philipps told a moving story about getting an abortion as a teenager. A few other celebrities have discussed their abortions too, remember when Martha Plimpton talked about her "best abortion?" That was brave, as is Jameela Jamil's recent admission that she had an abortion many years ago and that she doesn't regret it at all.
— Jameela Jamil 🌈 (@jameelajamil) May 13, 2019
— Jameela Jamil 🌈 (@jameelajamil) May 13, 2019
— Jameela Jamil 🌈 (@jameelajamil) May 13, 2019
She makes a really good point about these laws affecting women without the means to move or seek healthcare elsewhere (even though some of those laws would prosecute women who get abortions out of state too).
Jameela is very committed to her causes, I'll say that, and she's been in a lot of beefs with celebrities for endorsing quacky weight loss products. Sometimes she goes too far with it definitely, and that's why we don't cover her that often. I appreciate that she's been open about this issue though and that she's so matter-of-fact about it. Abortion is a personal healthcare choice that should be available, for free, nationwide. The US is so far behind the rest of the developed world in healthcare and human rights that it's despicable.
Milla Jovovich has also opened up about her abortion, which was medically necessary after she went into preterm labor at four and a half months. I would have led with this but honestly I didn't read this story until after I wrote this. It's heartwrenching what she went through.
https://www.instagram.com/p/Bxc8jFGA7GU/
I don't like to get political and I try to only do it if a really have to and this is one of those times. If someone doesn't want to continue reading, you have been warned. Our rights as women to obtain safe abortions by experienced doctors are again at stake. Last Tuesday, Georgia Governor Brian Kemp signed a draconian bill into law that outlaws all abortions after six weeks — before most women even realize they're pregnant — including in cases of RAPE OR INCEST. This makes Georgia the sixth state to pass such a restrictive six-week abortion ban, joining Ohio, Mississippi, Kentucky, Iowa, and North Dakota. These laws haven't been passed yet, but lawmakers in these states are trying. Abortion is hard enough for women on an emotional level without having to go through it in potentially unsafe and unsanitary conditions. I myself went through an emergency abortion 2 years ago. I was 4 1/2 months pregnant and shooting on location in Eastern Europe. I went into pre term labor and told that I had to be awake for the whole procedure. It was one of the most horrific experiences I have ever gone through. I still have nightmares about it. I was alone and helpless. When I think about the fact that women might have to face abortions in even worse conditions than I did because of new laws, my stomach turns. I spiraled into one of the worst depressions of my life and had to work extremely hard to find my way out. I took time off of my career. I isolated myself for months and had to keep a strong face for my two amazing kids. I started gardening, eating healthier and going to the gym everyday because I didn't want to jump into taking anti depressants unless I had tried every other alternative. Thank God I was able to find my way out of that personal hell without turning to medication, but the memory of what I went through and what I lost will be with me till the day I die. Abortion is a nightmare at its best. No woman wants to go through that. But we have to fight to make sure our rights are preserved to obtain a safe one if we need to. I never wanted to speak about this experience. But I cannot remain silent when so much is at stake. #prochoice #prochoicegeneration
https://www.instagram.com/p/BxNNRftBQmK/
"Roses really smell like Poo-poo-poo." @selashiloni dress: @fashionbrandcompany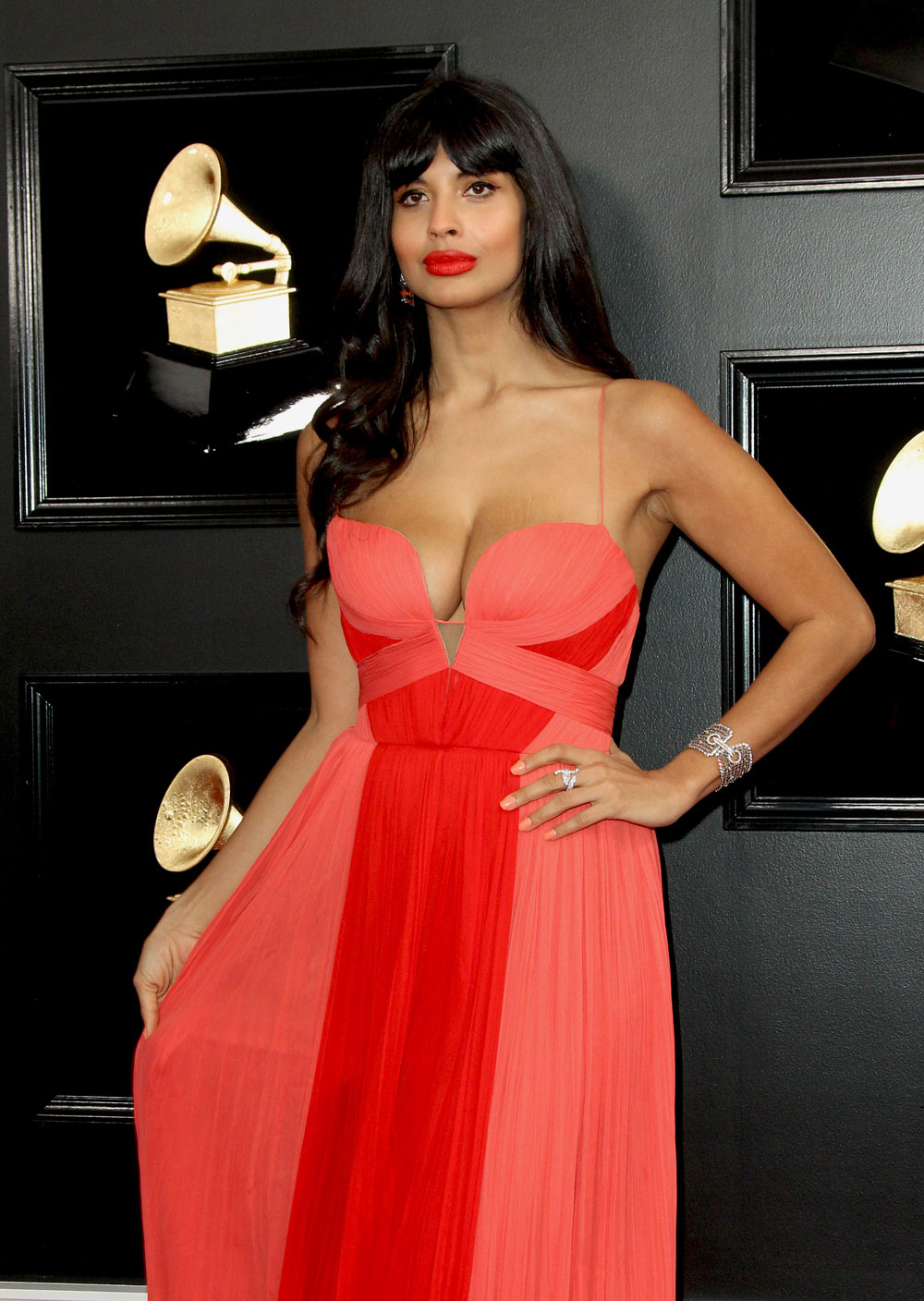 Photos credit: WENN
Source: Read Full Article